Got carried away by her tears!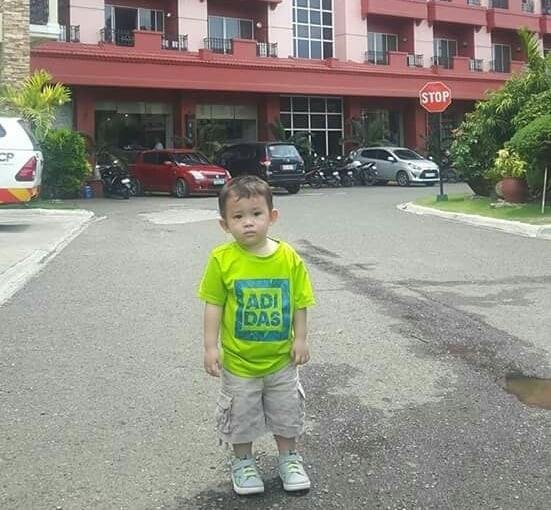 2 year-old Fabio
Hello steemit friends! It's Saturday and this post is supposedly happy. I'm done computing grades so I'm just here relaxing at home. But as I watch this pic of my little Fabio, really I've got a mixed emotion. He's growing so fast that I started to worry. O my! What's happening to me, why so overly reacting? Lol!
It seems that I was a bit affected by a problem encountered at school. Normally I don't take things seriously especially if about a student's behavior. ( you know teenagers see things differently!) But that day was different. A mother was crying as she told me about her son's whereabouts. I wasn't expecting to hear it since I'm actually handling a "Pilot Class" where all are honor students. It turns out that for me to presume a lesser problem was actually "false".
I let her come for a conference due to her son's absenteeism. She seems hysterical at first when I presented to her the low scores of her son. Then all of a sudden she burst into tears. She said she didn't know what to do anymore. The boy used to be at the top of his class. But now he is into a fraternity or let's make it heavier, a "gangster"! As she continued, I just chose to listen to her and remain calm throughout the conversation.
O my! She was heavily crying. It was my first to face such emotion. Usually, parents I've met were strong and do the talking most of the time. This time was more on crying. Nah! If you're just there, surely you wouldn't know whether you will laugh at me or you will cry with her! I was dead holding back my tears in front of her. It was a real struggle! I just chose to remain calm. I was really thinking of the best kind words to utter. I need that "kind word" that might save her in a moment. She got such a heavy heart! All I know is she is a mother. But what this mother in front of me is going through? that I don't know. Good thing being silent helps a little.
And my goodness! As I went home last night, her sad face was still fresh in my mind. And now I'm supposed to be happy at home. What's happening to me? It seems that I am carried away. As I watched my son at play, lots of "what if" in my mind too. What if it's my son? What shall I do then? "Hey, wake up! Fabio is still two. Can't you see he's still wearing his diaper?!"... Ouch!
Alright, I'll just cross the bridge when I get there!