I Already Earned $23 of BNB For My MoonRat 🌚🐀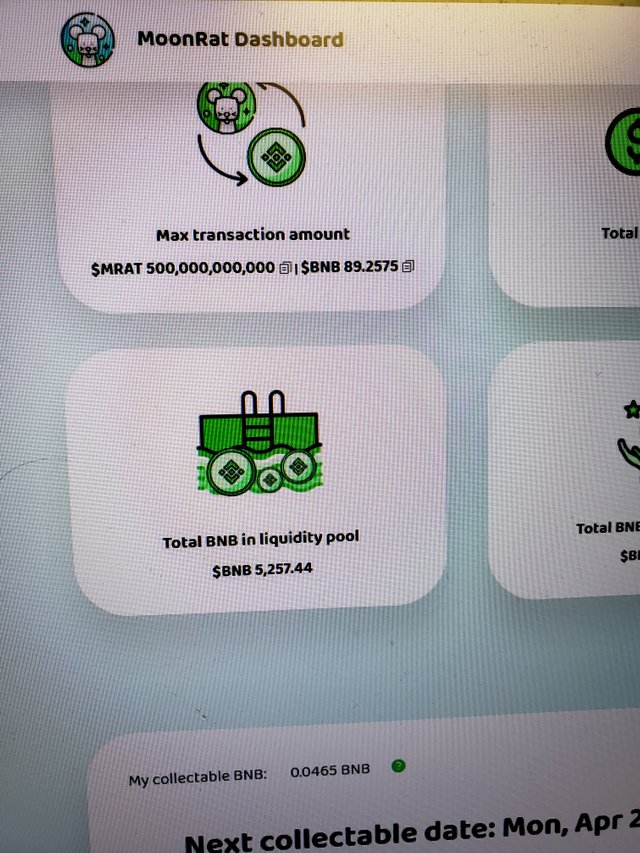 In the most degenerate tweaker ape like move of this bull run I put $5,500 into MoonRat. Maybe I should have thrown that at DOGE to help get to 69 cents.
With MoonRat it stacks coins as people come and go from the contract and also you get a distribution of BNB.
So in a lot of ways with this one if you just keep ridding it out you will keep getting the distribution. I think that will incentivize more people to hang in there for longer if they are getting good distributions.
Did you guys Ape into MoonRat?