I tried to capture the Moon with just about every camera I laid my hands on since my first camera that I had when I was a child, but to no avail. Smart phones, these days, can do it with ease.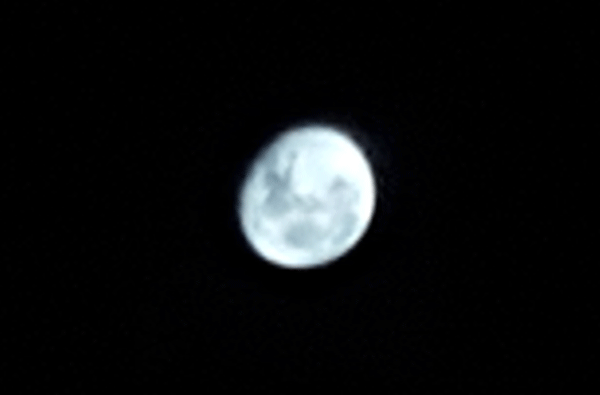 I took the photos that make up this gif using the default camera app in a 2 year old Samsung Galaxy S6 phone back in November 2015, not long after I first started using it.
I use the advance mode to adjust whatever was needed to try and capture the clearest images.

I'm no expert I just fiddled with whatever I could to do the best I could. That's why I took so many at the one time.
They aren't the sharpest photos of the Moon that I've seen, but I took them with my phone and that makes me happy at least.
I've seen how clear the photos turn out from the latest model phones and I'm not in a hurry to upgrade but when I do, wow… I expect the ability to photograph the Moon will be amazing.

I've been around the latest technology as part of my day gig for almost 20 years now, especially mobile phones, pocket PCs and now smart phones and it all still blows me away.

I'm really looking forward to being able to zoom into Saturn's rings or take a photo of Jupiter's great red spot. I wonder how long that will be?
Side note: Funny thing about the photos that made up the above Gif, they were taken the same night a member of http://www.abovetopsecret.com reported something beside the Moon. I found that post today and added the Gif to the old thread too. Notice the blur in the Gif?
In case you're interested in that ATS post, it is:
"Something Blue Behind The Moon" by hounddoghowlie
Cheers
Thor
@hammaraxx
Rock'N'Roll From Melbourne, Australia




---