Monthlyauthorchallenge Day 14 : Farcry 5
Hey Freunde,
Heute bin ich bei einem Guten Freund FarCry5 zocken
---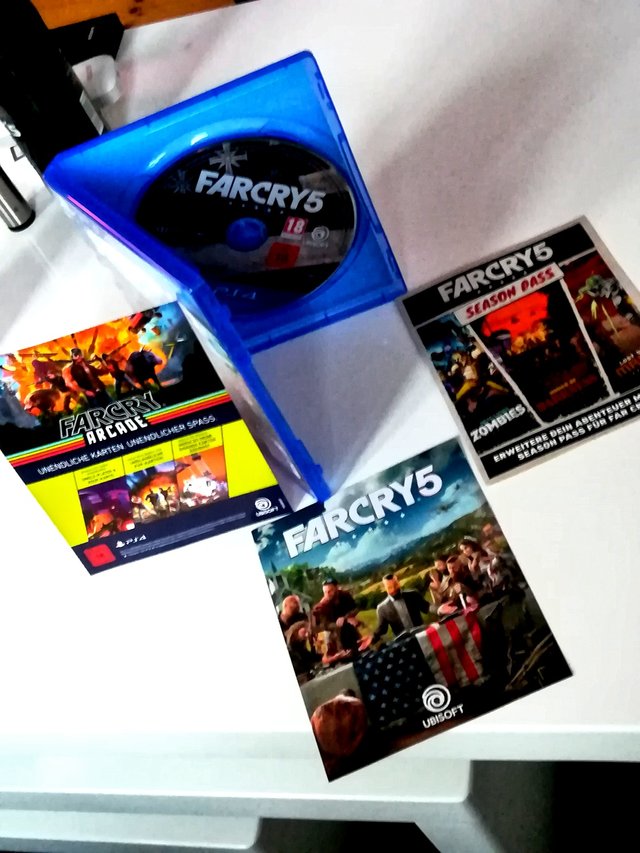 ---
Rules of the Steemit Monthly Author Challenge:
Post 1 article with a photo of your life every day for one month and use the tag #monthlyauthorchallenge for this posts.
You don´t have to add a detailed describtion to your photo article and it can be a quick photo post with Steepshot for example too. (But don´t forget the #monthlyauthorchallenge tag!)
The photo of your life don´t has to be up-to-date, but not older than 1 year, or you can also choose a photo of your childhood.
To make it more comfortable for everyone, you don´t have to nominate someone for the challenge every day in your daily post. Nominating is voluntary, but to share this fun, I would suggest to nominate some other Steemians from time to time, so that you can do this funny challenge together.
Your challenge ends when you reached the Monthy Author badget on steemitboard.com and then just make a final post that you finished the challenge. Info: The period for the Monthly Author Badget is always from the first of a calendar month until the last day of this month. 👌
That´s it, just have fun and if you like, share this challenge too and let´s become Monthly Authors everyone - Steem On!
Nomination:
I don´t want to nominate a single person, because everyone is invited to join this challenge - Just have fun guys! If you haven´t joined so far and you want to achieve the Monthly Author Badget too, just start with the #monthlyauthorchallenge at the first day of a new month.
---