Friends, I returned to Berlin and continue my blog with MonthlyAuthorChallenge by @future24.
I no longer have the strength to write because this long day and flight to Germany took all my strength! I just want to share with you these wonderful and appetizing nasturtiums. I took this shot in Latvia on the eve of departure and then ruthlessly ate these delicious flowers with my salad!
⚠️Be sure to click on the images to view full screen!
---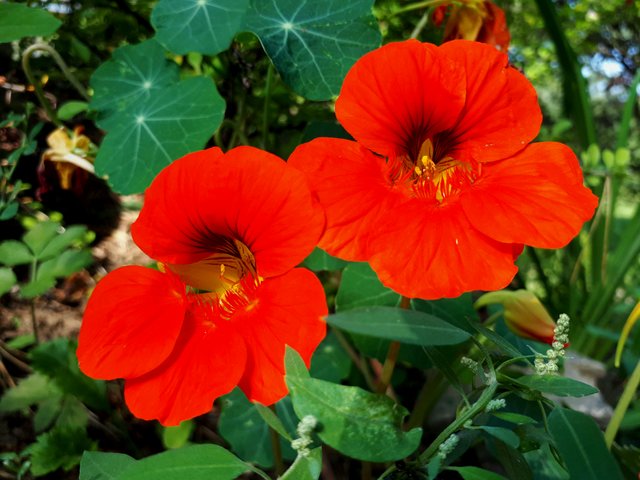 ---
In our blog a funny contest was launched, which I came up with to entertain my friends. We come up with names for my original images and together we choose the best of them. The total prize fund of the contest is 20 sbd. 10 sbd for the author of the best title and another 10 sbd for the luckiest member of the jury. The jury is only the contestants.
Details about the contest look for in the previous post
By Happy! I'll be back very soon. See you!