Hi, dear friends!
Today is a fantastic day! I got a great gift from nature!
This cute creature I found today in the woods during my usual walk! Usually snakes are very timid and do not allow themselves to be photographed close. You already know from the last post that I'm doing all my shots using a regular Samsung smartphone. The camera phone is not designed to photograph small objects at a distance and the shots with zoom look disgustingly fuzzy.
But this beauty fell in love with me at first sight and dutifully waited until I finish my photo session.
I started taking pictures from a distance, but in the end I kept my smartphone at a distance of several dozen centimeters from her head.
Just look how glistening her skin is! On the second photo you can see her black elegant tongue.
⚠️Be sure to click on the image to view full screen!
---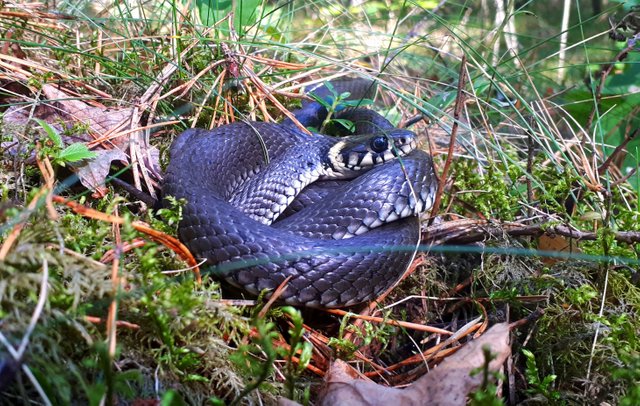 ---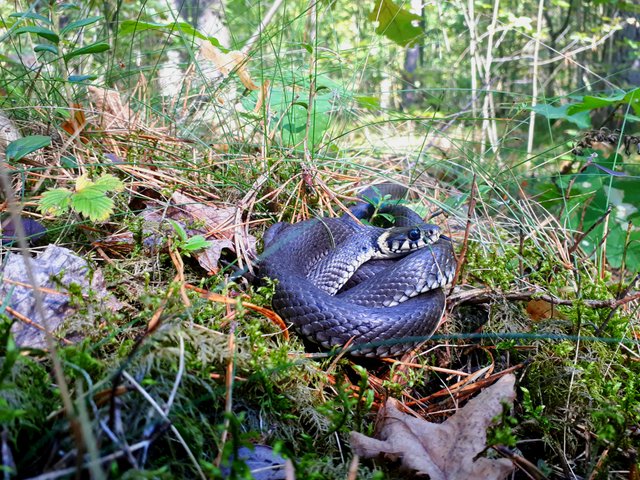 ---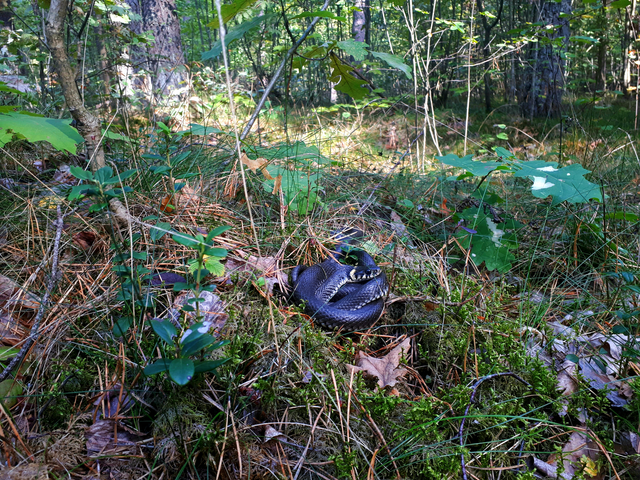 ---
Happy new week! I'll be back very soon. See you!