Monthly Author Challenge - Going Indian For Dinner - Butter Chicken And Naan
If you are one who enjoys spices, India food will be an exciting food adventure for you.
I love the spices in Indian food, a delightful adventure for the palettes.
Dinner tonight was Butter Chicken and Naan. Great dish if you are new to Indian food. What I would call newbie friendly :)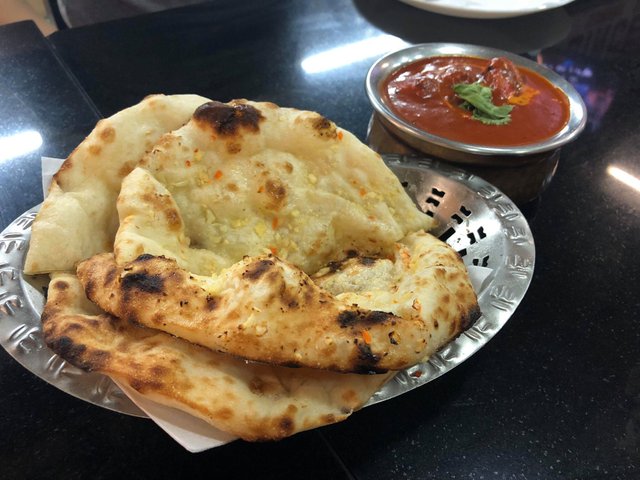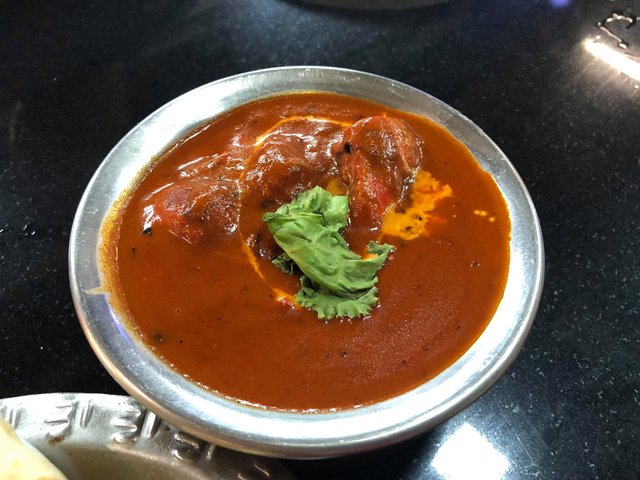 This is butter chicken and don't let the red fool you, it is not spicy at all. It's actually child friendly.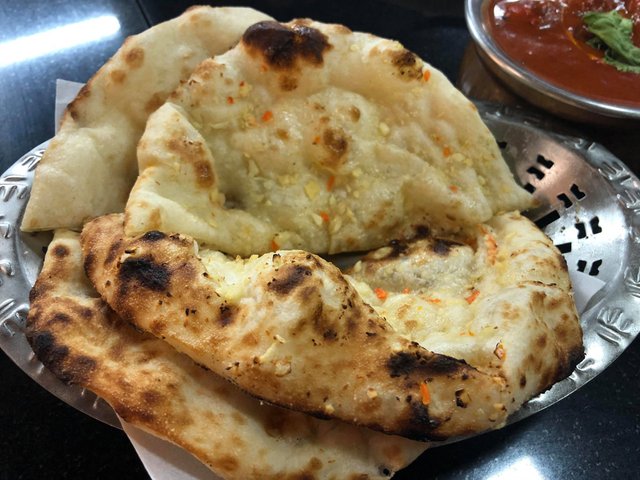 Garlic naan and butter naan.
I am blessed to be in a country that is surrounded by international food everywhere I turn and for cheap too.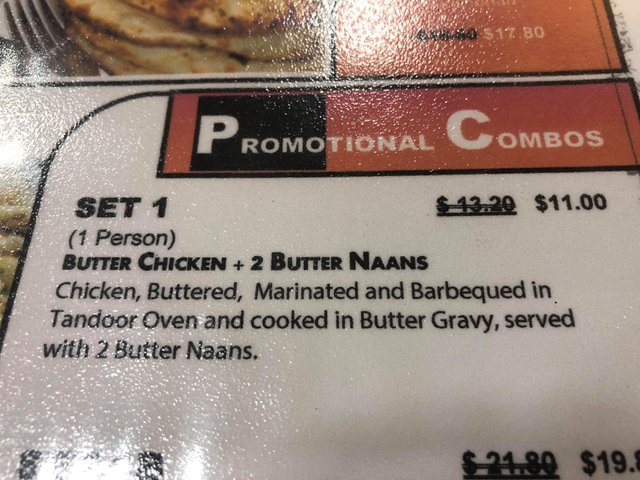 A combo meal of butter chicken and 2 naans for Singapore$11 which is less than US$9.
Hahahaha... That's why it's takes great discipline to not be over-weight here ;)


We are all on a journey, remember to enjoy the sights and sounds along the way, and do good as often as you can and as much as possible.
Alex


Here's a few more from that little voice in my pea-brain head ;)
https://steemit.com/monthlyauthorchallenge/@alexthemagician/monthly-author-challenge-japanese-lunch-today
https://steemit.com/monthlyauthorchallenge/@alexthemagician/monthly-author-challenge-dim-sum-or-light-snack-not-exactly-light-in-this-case
https://steemit.com/monthlyauthorchallenge/@alexthemagician/monthly-author-challenge-it-s-the-weekends-the-time-to-pick-up-the-wand-and-spread-smiles-and-laughter
Here are some useful apps and resources that I use to keep track of my progress on steemit.
My favorite is steem.supply and you will soon find out why ;)
http://www.steem.supply
https://steemd.com
https://Steemnow.com
https://steemdollar.com