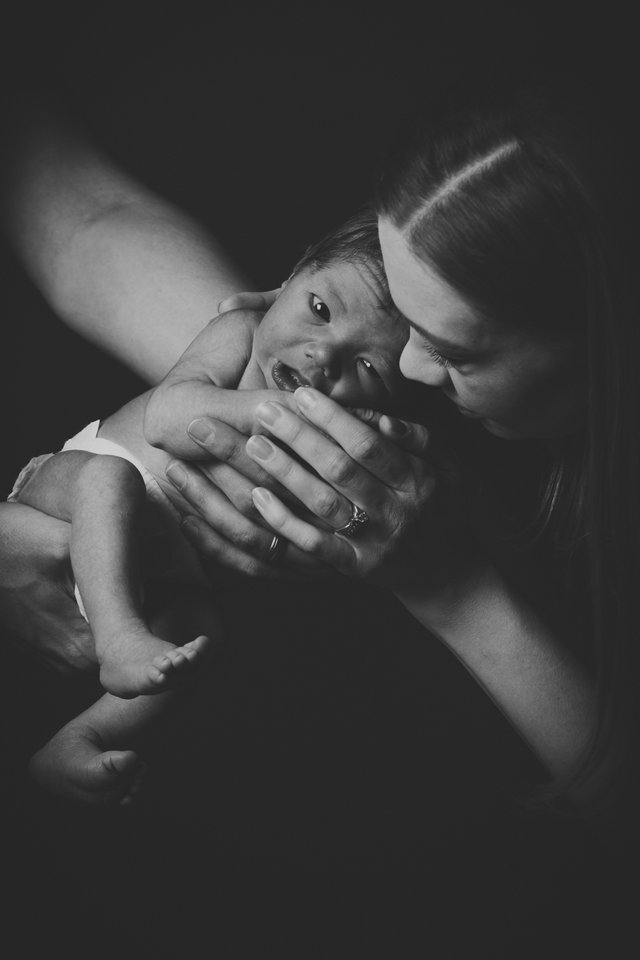 Photo taken by me @derangedvisions
Beauty of black and white

This photo was taken by me during a newborn photo shoot. There is something about black and white that strips away all of the distraction and leaves nothing but the emotion one is supposed to feel while looking at the image.
This image will be my first entry into the #monomad challenge. It will be my first time participating in it, but I think I am going to try and participate frequently because I love shooting in black and white. Make sure to check out this post from @monochromes for the latest winners and rules on how to participate.
Thanks for stopping by and checking out my entry. You are awesome.