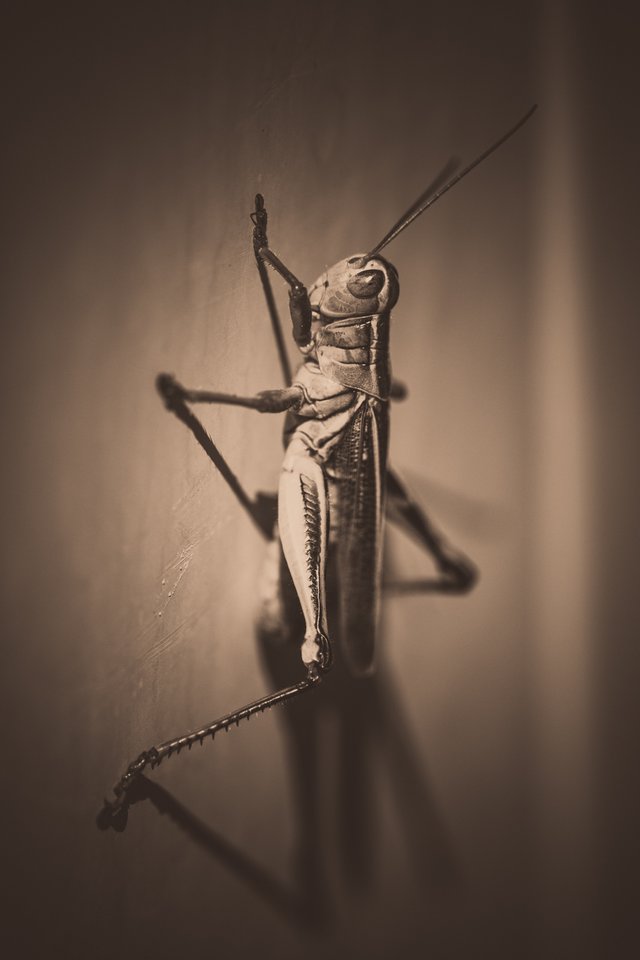 Photo taken by me @derangedvisions
Magic Feet

A few days ago while I was outside in my backyard playing with the yellow jackets I saw this grasshopper just chilling on my fence. I wish that I had cool feet like him that I could climb up walls and stuff.
One of these days I will be cool like grasshoppers.
This is my entry in the #monomad challenge. You can check out the latest post by @monochromes here. It is a fun contest and if you like black and white photography, you should give it a shot.