"Joke"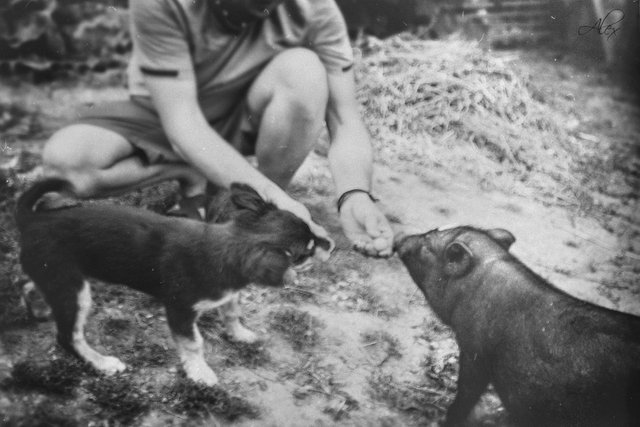 This photo is for contest #monomad is led by @brumest
My grandmother has pigs. They are very funny and cute. In this photo, dad feeds one of the pigs with a plum.
The dog named Tikhon decided that distribute goodies.
With such an appetite, he took a plum, but, having tried it, frowned. Long sneezed and offended. We certainly laughed. But Tikhon did not understand the joke.
Then I brought him some candy. He was glad.
With best regards, Alex!