This photo is my entry for the #monomad contest @monochromes.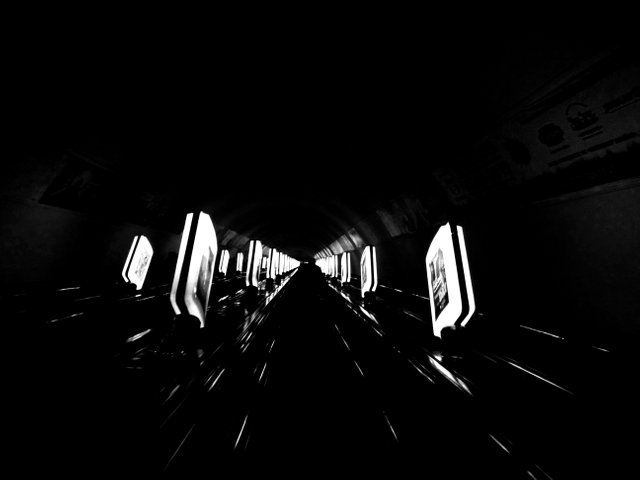 Dropping on an escalator in monochrome mode is similar to road markings in outer space. A long vertical tunnel, little light, a lot of people, little air, a lot of worries, little time, but a lot of thoughts that accompany this upward movement to the surface, where the sun shines and birds can be heard.
Underground, this is the fastest way to travel around Kiev, where I took this photograph, but, I prefer to walk on the surface of the earth, rather than walk the depths of underground corridors.
But, I had to go down there, and I took advantage of the moment and took a few contrasting photos.
I wanted to convey the atmosphere of the movement with this photograph.
Photos were taken with a Sony Cyber-shot DSC-HX300 camera
Author @barski
Ukraine