This photo is my entry for the #monomad contest @monochromes.
In those times, when color photographs were a great luxury, people sought to equip their apartment in bright colors.
I remember red, bright dishes with white polka dots, a kitchen set yellow as a chicken, colors, a service for 12 persons Madonna, with vivid pictures, on the walls and floor there were bright carpets.
The most monochrome object in our apartment was an old piano.
Black, wooden surfaces and black and white dots.
I didn't really like him, on him, the dust was visible, very distinctly.
I had to wipe dust off an object that I had never used. I took notes from this wooden box only when I was bored.
This photograph I took a few weeks ago, but, he reminded me of the events of distant times.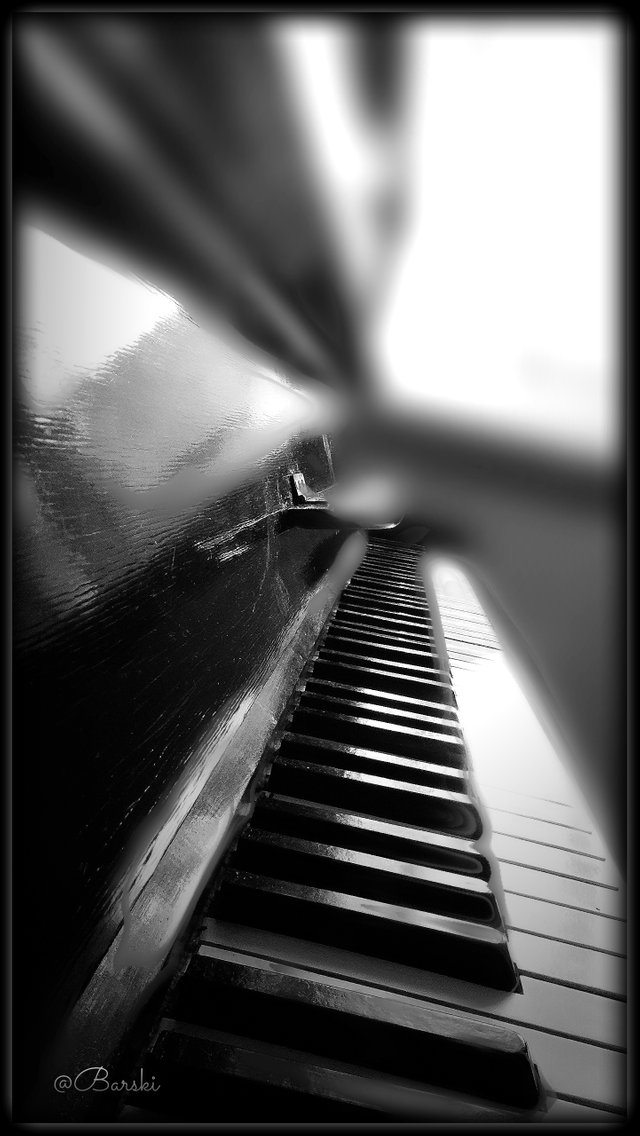 Photos taken with a Sony Cyber-shot DSC-HX300 camera
I edited a photo in the program Photo-Director, which I also installed on my smartphone.
Author @barski
Ukraine