MONOCHROME MONDAY - THE ABSENTEES
For this #monochromemonday Here's a shot of absentees (aka Empty Chairs) overlooking the beach in Puerto Vallarta, Mexico. You can see a little boat in the water holding the only people in sight.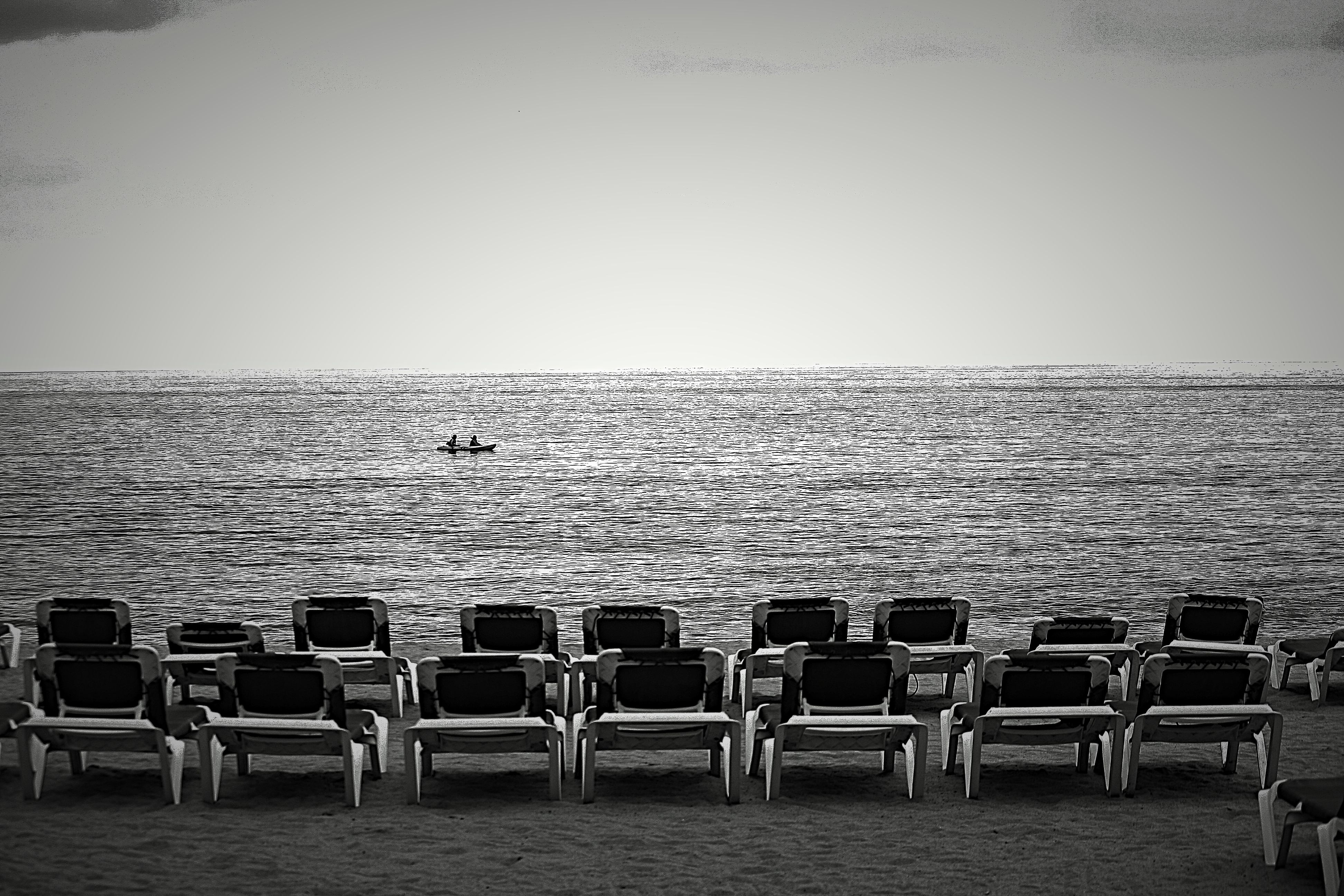 All I can say is that those absentees missed a great view of the ocean.
---
Thanks to @old-guy-photos for spearheading this challenge!
---
---
All content and images by @jaymorebeet, taken with a Canon Rebel xTi.