WHAT IS ROLLED ICE CREAM ??????
Hello guys today i come to discuss ice cream roll : -
Rolled ice cream is a sensational Thai frozen dessert. Unlike most ice creams made ahead of time in an electronic ice cream machine, rolled ice cream—also known as stir-fried ice cream—is made to order by hand. According to Forbes, street vendors in Thailand, Malaysia, Cambodia, and the Philippines can whip up this frozen treat in about 2 minutes.
The ice cream is made by pouring a base of sweet milk on an extremely cold (-35°C) steel surface that resembles a pizza pan to Westerners. Paint scrapers or metal spatulas are then used to chop toppings into the base and scrape it around to create air. Once the base is frozen solid, it is spread thinly and scraped at an angle to create the magnificent rolls of ice cream. The rolls are then placed carefully in a cup and topped with items like whipped cream, chocolate sauce, and fresh fruit.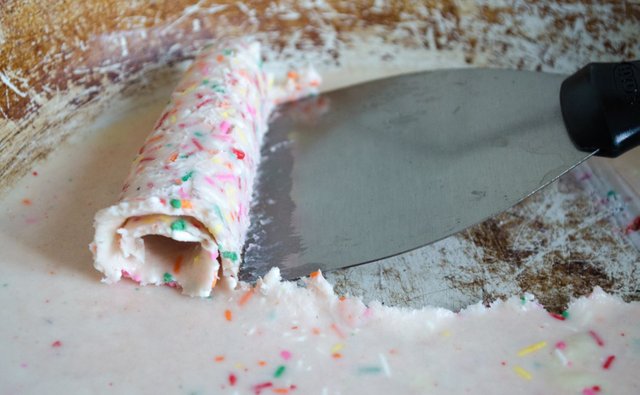 IF I DO ANY MIS TAKES PLEASE SOLVE IT
THANKS TO ALL MY FOLLOWERS