Today I'm trialing horses to place with big odds
So I've been asked to get some big odds horses on an E/W bet.
The rule of thumb is if you have a horse below 6/1 you do straight win but anything above is worth an E/W
So this is what I have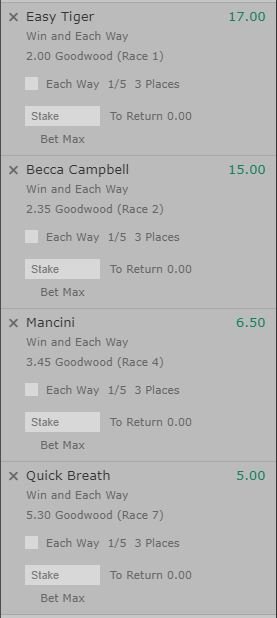 Follow if you wish.
I have done a 10p e/w lucky 15.
Lets see how good it does.
The site I'm using shows me so much information on a particular horse it's insane.
Good luck guys
Wyn