Looking The Future Of Cryptocurrency
Hello anyone hope you enjoy today
People assume that cryptocurency and bitcoin are the same. Even though both are different and you have to understand the difference so that you don't misstep when you decide to wrestle in the world of cryptocurrency. In this review we will discuss the future of cryptocurrency. But beforehand, we will review this virtual currency as a whole.
What Is Cryptocurrency?
Cryptocurrency is a technology where this technology can create digital currency. Unlike ordinary currencies that can be falsified, this cryptocurrency uses cryptography as a form of security that makes it unable to be faked. In fact this virtual currency uses encryption that functions to verify each unit of money delivery between users. In addition, encryption also regulates new currency units.
In general, this virtual currency operates independently without interference from the government or the central bank. This is what makes this one digital currency also has no definite rules.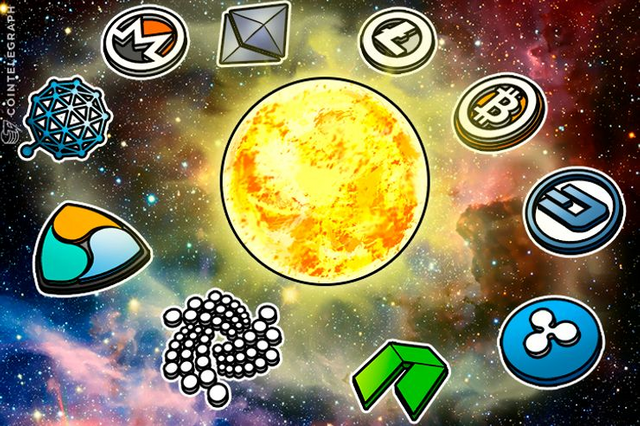 Types of Cryptocurrency
In November 2018 then there were more than 1,300 types of virtual currencies. But of the thousands of virtual currencies, not all of them have significant developments or are known by users in the crypto world. Before entering into a discussion about the future of cryptocurrency, here are some names or types of cryptocurrency that have a total value or market cap
the biggest you need to know: Bitcoin, Ethereum, Litecoin,Steem, Dash, neo, ripple, monero, BTC cash, EOS, Cardano, Stellar, IOTA.
The Cryptocurrencies In the Future
Over the past 8 years Bitcoin has not become the sole actor in the world of cryptocurrency. This can be seen by the emergence of other types of digital currencies. Basically, the emerging digital currency has the same basis as Bitcoin, namely the use of blockchain technology. If you don't already know, this blockchain technology is a shared public transaction record that is used to create and track new types of digital tokens. Where this can only be made and shared in accordance with agreed-upon network rules.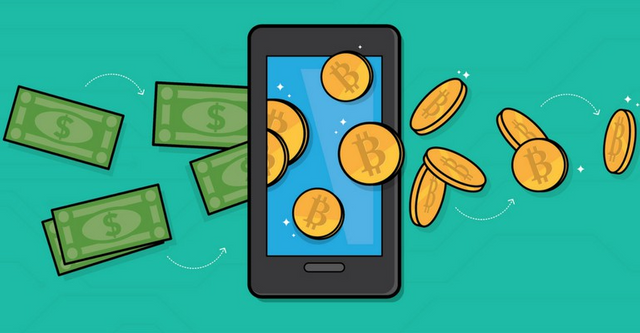 Over the past 8 years the cryptocurrency ecosystem has grown rapidly so that it can provide a very large variation. Some types of digital currencies appear as competitors from Bitcoin such as Litecoin and Ethereum. For Litecoin itself, the purpose of making it is the same as Bitcoin, which is to build new digital currencies. Where this mission is run with various targets such as making digital currencies with faster transactions to the ability to ensure basic inflation rates.
Whereas for Ethereum itself, basically has the same principle as Bitcoin, only its application for certain purposes. So Ethereum is made with goals such as cloud computing or cloud computing to digital advertising. A little difference that occurs between Bitcoin, Ethereum, Litecoin and other types of digital currency basically makes users more free to choose which cryptocurrency fits their needs. It's just that with the increasing number of cryptocurrency that exists will make competition even tighter.
What Can Be Done With Cryptocurrency?
Building a digital currency will basically involve changing computer networks around the world in order to become a decentralized platform, where the platform aims to store and process data. The point of decentralization in cryptocurrency is actually very striking and gives rise to pros and cons. This is because with decentralization the digital currency will be quite different from conventional banks. Cryptocurrency does not have a central authority that manages the database. So what happens is entirely in your hands. From a different point of view, decentralization indeed raises debates on the pros and cons.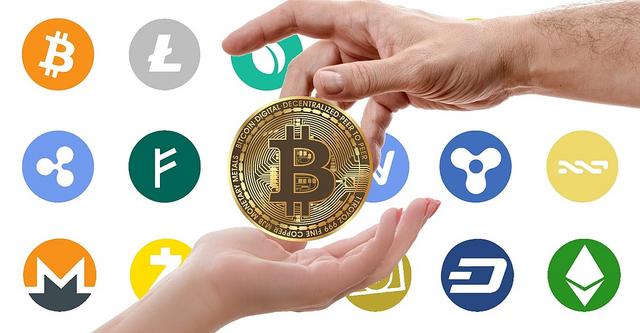 Even though basically cryptocurrency has an extraordinarily fantastic database and is managed in a decentralized manner, the fact is that the available usage is quite limited. But at least now the digital currency can be used to do various things that are online such as payment of online transactions to the use of crime transactions. We must not turn a blind eye to the existence of cryptocurrencyis indeed used for various activities in the world of crime.
For example, until now Bitcoin has become the preferred currency for online drug dealers to cybercriminals who demand ransom to recover hacked data.
So How is the Future of Cryptocurrency Later?
Beyond our expectations about the future of cryptocurrency where more and more countries can accept it, we must also remember that every digital currency has a minus plus that needs attention. In addition to various advantages or advantages of cryptocurrency, we also must not forget the risks that come to imagine it.
The following are some of the cryptocurrency risks you need to know:
Unstable Currency Value
Already in recent years many people have predicted the value of Bitcoin will decline sharply. Estimates like this can greatly influence a person's decision to invest in bitcoin. The fact is that the increase in the value of Bitcoin brings the pros and cons where there are observers who think this is a good thing and others consider this could encourage the Bitcoin bubble.
Can be Hacked
Without the intervention of third parties like banks, making the bitcoin that you have is entirely your responsibility. There have been several cases where there are professional hackers who steal bitcoin with fantastic value.
So for you newbies who want to enter the world of cryptocurrency, you should study first. Equip yourself with the various knowledge and info needed. This is because the ecosystem of the digital currency itself is still immature. At least with sufficient knowledge, you can reduce the risk of losing large amounts of funds.
After you reading the text what your idea?