Earning passive monthly income from stocks #5 – AT&T analysis (T)
Why is AT&T (T) a good dividend company and worthy a position in your portfolio?
In this article series I will introduce companies that are regarded as the best dividend paying companies in the world. In the last analysis I wrote about Hormel Foods, you can find that one here: https://steemit.com/money/@nordal/earning-passive-monthly-income-from-stocks-4-hormel-foods-analysis-hrl
What is AT&T and what do they do?
AT&T is the biggest telecommunication company in the world and a multinational conglomerate. In addition to this they are the second biggest mobile telephone service provider. They are therefore a huge company with many subsidiaries. The latest subsidiary was the acquisition of WarnerMedia, the producer behind many successful divisions such as CNN, HBO and DC comics. The acquisition of WarnerMedia therefore made AT&T one of the biggest entertainment companies as well.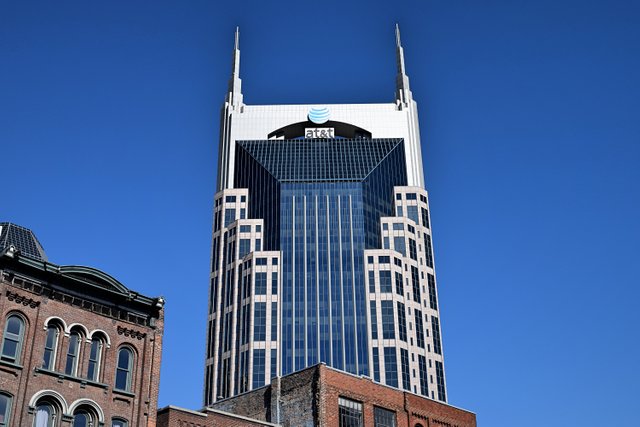 Stock price
AT&T's stock price is down about 15% YTD, but this could be a great time to pick this dividend payer up. Due to the drop in share price the company has a dividend yield of 6,12% which is very impressive in the low interest rate climate that we have right now. AT&T has grown their dividend for the last 33 years and have a payout ratio of 56,5% which is not too high.
The stock price have dropped down significantly due to the worry that the purchase of WarnerMedia will bring to much debt into the company. Looking at the numbers, AT&T has a well enough cash generation that I believe that they will overcome the debt fears.
Risks
An investor should always run the numbers and see if AT&T fits into their portfolio. One of the biggest risks that AT&T fears could be rising interest rates. In addition to this, many mergers and acquisitions are prolonged and more costly that they initially appear. This could hold the stock price down for a period of time, but for a long-term investor this should be resolved in the long run.
Disclaimer: This analysis should not be considered as financial or investment advice of any kind. The provided information is only for informational purposes.
If you liked this post, be sure to check out my other ones:
In my first entry here on Steemit I tried to explain what the dividend growth investing strategy is. I highly recommend to read this one first, you can find it here:
https://steemit.com/money/@nordal/start-earning-passive-income-from-stocks-dgi
In a later post I introduced readers to the Dividend Kings list, companies that have paid dividend for over 50 years. You can find this post here: https://steemit.com/money/@nordal/how-to-pick-a-stock-that-will-pay-you-increasing-dividend-for-decades