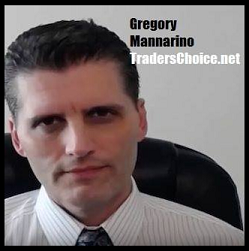 After the 2008 financial meltdown, the "Volcker Rule" was put in place to disallow Wall St. banks from behaving like hedge funds. Preventing banks from using their own balance sheet to finance risky wagers, and even in some cases like Goldman Sachs, (and others) from betting against their own clients.
Today the Wall Street banks were handed a MAJOR victory, as the Volcker Rule was revamped, allowing these same banks to yet engage AGAIN in many of the same trades which caused the financial crisis. U.S. banking regulators have today approved changes which now allow a literal free-for-all, setting the stage for the Wall St. banks to engage in highly speculative financial transactions.
Back in 2018, the Trump administration was lobbied hard by the major Wall St. banks to have their banking regulators repeal the Volcker Rule, and although some parts of the Volcker Rule remain, we can safely say that Volcker no longer has any teeth..
We lose.
Gregory Mannarino
FREE EVERYTHING FOR YOU ON MY WEBSITE.. CAPITALIZE ON IT.. CLICK HERE: https://www.traderschoice.net/