Introducing Blockchain.io, the next Decentralized Exchange claiming to revolutionize the industry of online trading platforms.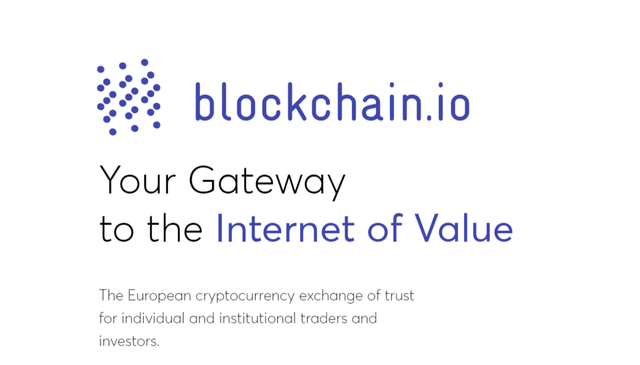 Founded by Pierre Noizat,
Blockchain.io is the evolution of Paymium, Europe's first Cryptocurrency exchange. Announced in early 2018, the exchange is set to go live in October of 2018. In order to compete in the ever expanding exchange marketplace, Blockchain.io will be offering ultra secure storage for all of your cryptos, peer to peer lending and margin trading. While they are not doing anything revolutionary, they are backed by Paymium, a strong team and a host of experienced advisers. After a successful airdrop earlier this year, they are preparing for their ICO which will go live on the 27th of September
BlockChain.IO ... The Decentralized Exchange of the Future
Blockchain.io was first announced in February of 2018 by Pierre Noizat, the founder of Paymium. Paymium was the first Bitcoin exchange for European customers, but now is at the lower end of the totem pole relative to some of the crypto giants (Kraken, Bitfinex, Binance). In an attempt to gain a larger market share, Noizat and his team have created Blockchain.io, a decentralized version of Paymium focused on expanding into the Altcoin and ICO markets.
Aiming to be "your gateway to the internet of value" (whatever that mean's), the project is focused on creating an image of trust and security in the somewhat nefarious crypto space. With a lofty goal of being the leading European crypto exchange, we will have to wait and see if Noizat and his team can pull off the unlikely.
The exchange will offer traditional options such as margin trading, peer to peer lending and in house ICO's. Their main branding message seems to be one of trust and security, hoping to lure new customers away from exchanges that may not have the track record that they do (being a subsidiary of Paymium). With a well designed brand and effective marketing strategies, they may end up being successful.
List Of Current Airdrops
AlibabaCoin -- Get $150 In ABBC -- Ends 9/7/2018
SuperBloom -- Get $5 in SEED -- End Date Unknown
Balehu -- Get $50 in Bal Coin To support me, use code c66e6057-b202-11e8-bbfc-060a2afb214c
Token Sale
The Blockchain.io token sale will go live on September 27, 2018. They are going to start by offering a 25% bonus which will decrease incrementally until October 18th. BCIO tokens (ERC-20) will be valued at 0,70 EUR (~0.82 US) and they will be selling up to a hard cap of 20 Million Euro. Any unsold tokens will be burnt on the final day of the sale, October 25th. Of the tokens 100,000,000 tokens created, 55,000,000 will be for sale in the ICO, and the rest will be distributed to the team, advisers, marketing efforts and a portion will be held as inventory (16%, 4%, 10% and 15% respectively). The majority of funds raised will go towards marketing efforts and building an extensive user base. The remaining funds will be split between Dev, Tech, Operations and Other Expenses (40%, 25%, 25%, 10%)
The Team
Blockchain.io has put together a strong team of nearly 40 members from all around the world. Led by Pierre Noivat, they have an extensive amount of cryptocurrency experience and are by no means fresh. With rather ambitious goals (aiming to be the #1 exchange in the EU by 2020) they definitely have their work cut out for them; however, they have put together an organization that could accomplish these goals. Additionally, they have a large board of advisers with decades of combined industry experience to help them navigate the path ahead.
Roadmap
Aiming to go live in October of 2018, Blockchain.io has put together a fast paced Roadmap. Starting off 2019 strong they aim to allow for the listing of ICO's on their platform in Q1, introducing Decentralized Settlements in Q2, Periodic Auctions in Q3 and Margin Trading in Q4. By 2020, if they play their cards right, they should be one of the major exchanges serving the European market. They intend to launch Peer to Peer lending in Q1 of the same year.
ICOsandwhich Rating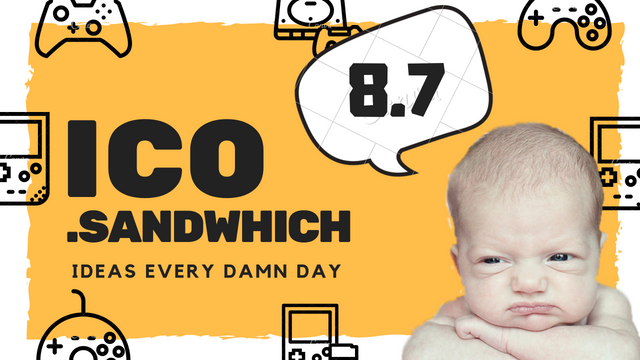 The team at ICOsandwhich gives the Blockchain.IO project an 8.7
With an ambitious Roadmap, a strong team and an experienced board of advisers they have everything they will need in order to accomplish their goals. They are creating another decentralized exchange and while not doing anything revolutionary, with decades of industry experience in their team they have the potential of doing it just as well, if not better than others. With substantial discounts during the beginning of their ICO (starts 9/27) and an extensive background in the crypto space (created by the same people as Paymium), the BCIO token is a definite buy whether you just want to profit off the initial hype, or become a HODL'r like some people surely will.