Dropshipping 101 : Making Money on autopilot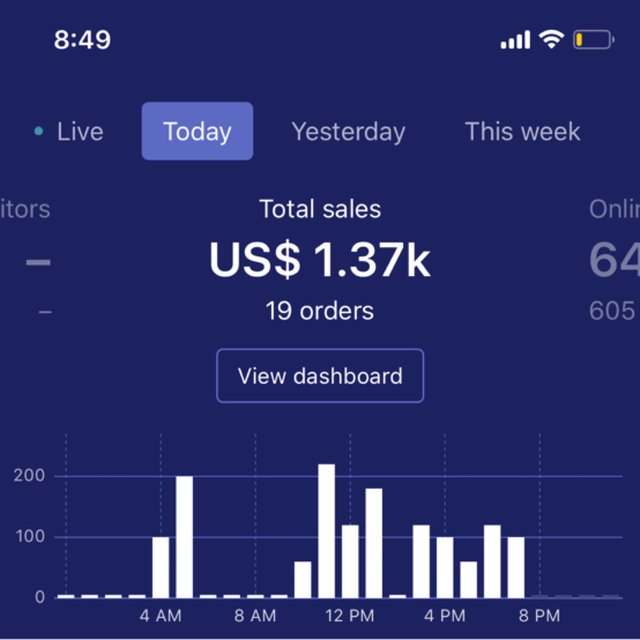 ---
Hey @Steemit community 🤟🏻
Most of us here on Steemit are here to make a residual passive income online, right?
Today I'm going to tell you guys a bit about this super awesome way of making money online which requires extremely limited resources to get started with!
This particular screenshot is from just one of my Ecommerce sites for today, doing over $1300 in sales and the day hasn't even ended yet..
That means over $500 in profit and guess what, thats on total autopilot. I just have to work 1-2 hours daily on this stuff and money flows right into my bank.
So what is this all about? It's called Drop shipping or Shopify drop shipping as generally known these days.
In simple terms, you make a website using a platform called shopify ( super simple )
Then, you source products from China and put them for sale at a higher price on your site. ( Super simple )
Then you advertise your products using either Google adwords, Fb ads or Instagram Influencers. Again, not very complex!
It takes about probably a month to learn this and once you get hold of it, it's super addictive because of the money.
This isn't even one of my best days, I've done over $10k in sales on a single day in the past and done that consistently.
So would you guys like to know more about this awesome opportunity? If so, let me know in the comments below and I'd love to help some of you get started with your businesses!
---