Satoshi•Fund pays $627k dividends to Satoshi•Pie holders in form of Satoshi•Steem tokens
Satoshi•Pie and Steem have a baby - Satoshi•Steem!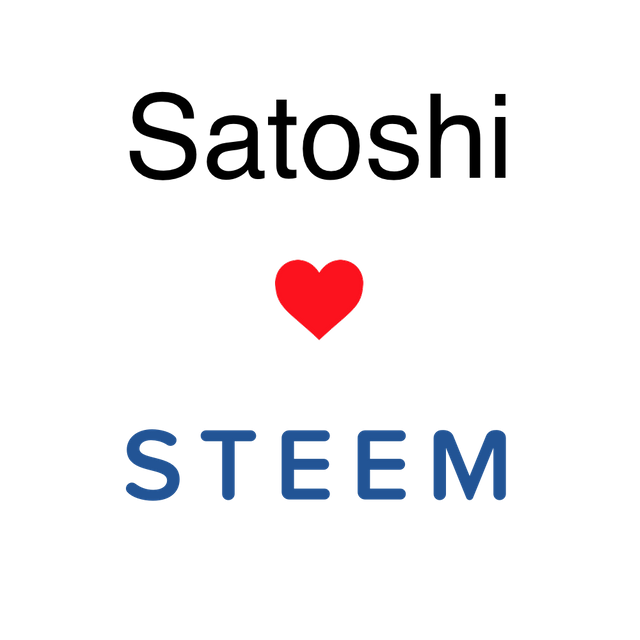 First of all, I have to admit that paying out dividends was not planned when we launched Satoshi•Pie. It is truely unique and once upon a time event. In fact, it happens because we are splitting our headline investment product into two.
Why should we do this?
We set quite strict rules of the asset management for Satoshi•Pie: it has to include 85% of liquid blockchain assets. When a month ago we made a decision to invest in Steem Power we did it in accordance to liquidity limits. We didn't expect that Steem would grow so fast. Dima's expectations about price of $1 in a short term seemed overoptimistic. However, a wonder has happended. Steem grew remarkably. As a result, now in Satoshi•Pie we have about 40% of illiquid assets.
This creates a hypothetical "dead end" situation. If half of our clients decided to exit, we would force to sell all our liquid assets and live and wait for 2 years with illiquid Steem Power. After 48 hours of talks only 1 of our 30 clients decided to fix the current profits. However, this exit does n't solve our main problem - 15% cap on illiquid assets.
The fundamentals of Steem show that its price's growth is a harbinger of something big. On the one hand, we want to be a part of this growth story. On the other, we want to provide a bright future for Satoshi•Pie, a future without "dead ends". So, we decided to split it.
Today Satoshi•Pie will distribute dividends to the SPIEs holders in form of the tokens of our spin-off Satoshi•Steem Fund valued at $627,424.3703 or 944.8628 bitcoins.
What is Satoshi•Steem?
Satoshi•Steem is a new mono fund that has only Steem Power tokens. It will have a permanent emission that will compensate dillution of shares. Also it compensate counterparty, liquidity and market risks by profitable advanced AI curation.
At the moment of creation it had ~0.17% of VESTs under management. We believe it will solve one specific problem for minor investors in Steem Power: it will give them a flexibility of having investment (not voting) power of Steem Power but staying liquid. It should work well for passive investors and would attract more money to Steem ecosystem.
97% of Satoshi•Steem tokens are distributed proportionally among Satoshi•Pie holders whereas 3% of Satoshi•Steem tokens go to Satoshi•Fund in order to make Satoshi•Steem liquid.
By this decision we are also solving a liquidity problem of Satoshi•Pie. A part of Satoshi•Steem will become a part of Satoshi•Pie. Our goal is to make Satoshi•Steem liquid. If the portfolio managers( @vitaly-lvov, @creator and @hipster) don't reach it, we have a right to make a decision to liquidate Satoshi Steem and distribute Steem Power to Satoshi•Steem holders in 104 weeks.
Satoshi•Steem Roadmap
While this roadmap does not have any specific dates we plan to reach the following milestones during lifecycle of a product:
A launch of AI curation based on TensorFlow
A launch of an incentive program to ensure liquidity
A launch of product dashboard on https://satoshi.fund
A launch of UI for operations on https://satoshi.fund
A launch of automated deposits to increase Satoshi•Steem capital
Again there are no specific dates and the tasks could be changed based on the market situation. Our main focus is still launching convinient UI for Satoshi•Pie clients.
Information Disclosure
The Satoshi•Steem is based on Bitshares blockchain and 100% backed by Steem Power holdings.
Created 763 038 846 SSTEEM tokens (1 token = 1 vest);
Satoshifund is an account which holds Steem•Power;
At the moment of a split at 12.00 GMT there were 165,984.288 Steems;
Time of split: GMT 12.00 15 July 2016;
Accounting to audit. Here you can find the price for SSteam calculated on the basis of the net assets.
What is Steem?
Steem is a blockchain-based social media platform where anyone can earn rewards. Steem token is a tradeable token that may be exchanged at anytime anywhere in the world. It is liquid, so you can sell it, spend it or Power Up. Steem Power is an influence token that earns more power from being held long term and voting on posts. The more one holds the more one can influence others' rewards and earn rewards for voting.
Steem has a permanent emission. In less than one year there will be 500 millions of Steems, in other words, the quantity of Steems will increase more than 5-times. After that it will increase 2 times per year. The emission is distributed among Steem Power holders (90%) and saved for contribution rewards (10%).
Sо, at the moment it's profitable to hold Steem Power, but there's a problem with its illiquidity. It means if you want to take out Steems from Steem Power, you should press Steem down and Steems will be given to you in 104 weeks.
What is Satoshi•Pie?
Satoshi•Fund is a blockchain asset management platform.
Satoshi•Pie is the first traded blockchain fund that invests in different blockchains. It was created on the 9th of May 2016 with $50k under management. In less than 3 months the assets under management has grew to more than $1.4 million and (base cost of tokens grew +284% in US dollars and +168% in bitcoins). After the split Satoshi•Pie has $740 549 or 664.04 bitcoins under management.
You can find more information about it in Satoshi•Pie Presentation.