This is a weekly overview of my personal handicapping and live betting results on teams from the Belgian Jupiler League with some insights on my overall approach.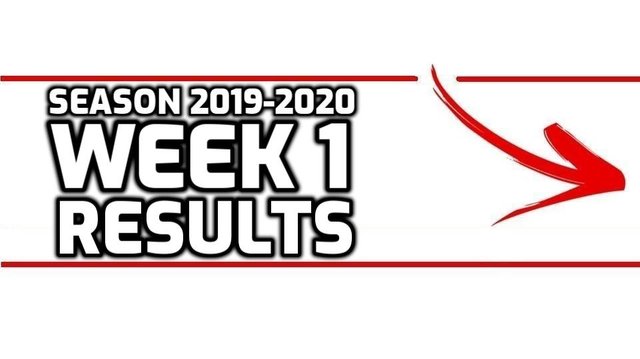 The first week of the new season was one with mixed feelings. I made the mistake to be to volume hungry in the Europa League match between AA Gent and Viitrolul getting involved just for the action which backfired. This got me to be more careful stakes wise in the league bets where I was actually really happy with my overall read on nearly all matches. The 3 biggest live bets losing out in a rather unfortunate way along with the fact that I was unable to get in with my regular stakes on one of the bets I took in BTC made me end this first week in a loss.
The 3 Live bets that screwed me over
Club Brugge 1st Half -0.75 @ 2.11 (10' 0-0) Not that this one should always have won, but a really soft penalty for Moeskroen who came ahead totally against play didn't help. Club Brugge ended up winning the match quite comfortably and deserved with a 1-3 Score.

Antwerp 1H +0 @ 1.80 (0-1 7') Antwerp were in total control the entire match and more dangerous after they scored the 0-1. The 1-1 literally came out of nowhere but Antwerp still ended up winning 1-4 FT

Eupen vs Antwerp Under 12.5 CK @ 1.913 (89' 2-10) These odds made no sense whatsoever with only minutes to go and what ended up being only 2 minutes extra time with the match being played. Somehow Eupen did squeeze out a 3rd corner right at the end of the match, making me lose this one.
---
I guess these weekly results post are a good way to write off the frustration that comes along with betting as things never go straight up. I'm sure I'll also be able to talk about lucky wins plenty of times. Somehow these unlucky situations seem to happen way more often though. As long as the long term results stay where I expect them to be there is no real issue though and I'll just keep going.
---
PRE-GAME BTC BETS
There were 2 'official' pre-game bets in week 1 where I took extra on in BTC and both ended up winning! One more bet was shared when I took it on Twitter (@costanzabets) & Discord. The 1.81 odds have dropped to 1.574 by now which is a good thing. In the 2018-2019 season these BTC Bets really performed well ending up with 57 Bets | +0.08792 BTC | +15.42% ROI. I would sign doing half as good this season :-)

Season 2019-2020 BTC Record
2W-0L-0P | 0.02 BTC Staked | +0.018 BTC Profit | +90% ROI
---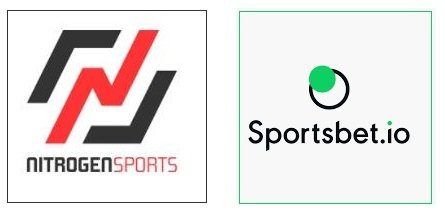 I take all my BTC bets currently at Nitrogensports or Sportsbet.io who are both well known and reliable BTC only Bookies. I also track these bets along with the live bets I share on Discord on Copytip.
---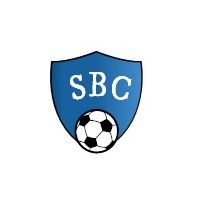 I enjoy covering all the matches live on the
SBC Discord
. All official bets will have a 1 unit flat stake and a results roundup will be made on a regular basis. Last season this resulted in
254 Bets | +14.221 Units Profit | +5.60% ROI
. The goal this season is to be able to put up similar results.
---
Discord Live-Bets Week 1
Club Brugge 1st Half -0.75 @ 2.11 (10' 0-0) HT 1-1 LOST
Antwerp 1H +0 @ 1.80 (0-1 7') HT 1-1 LOST

I take all my Live bets with my Betting Broker Sportmarket Pro who always provide the best offers on the market with a 1 click solution and don't limit winning players offering high limits. For more info check my Sportmarket Pro Review
---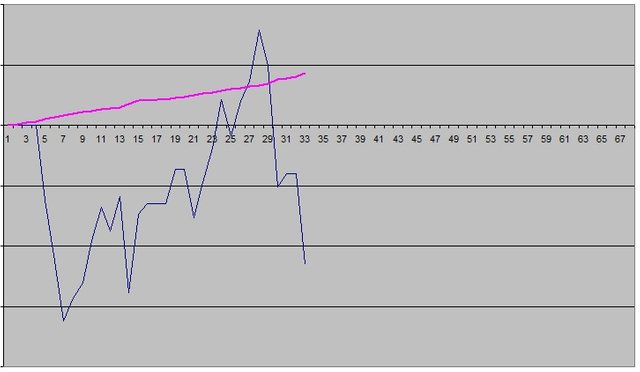 It's still very early on in the season and the graph has a long way to go with probably a lot of ups and downs before it paints a more accurate picture similar to what shows in my Personal Results Graph from the past 2 years of over 2300 Bets taken. The pink line as always represents the expected long term profit of around 2.75%-3.8% ROI.
---
Previous Personal Results 2019-2020
Week 01 Results 32 Bets | 15W-10L-07P | Staked 09.82u | -0.923u Loss..
 Regular Season 2019-2020 Results
 32 Bets| 15W-107L-07P|Staked 9.82u|-0.923u Loss|-9.40% ROI