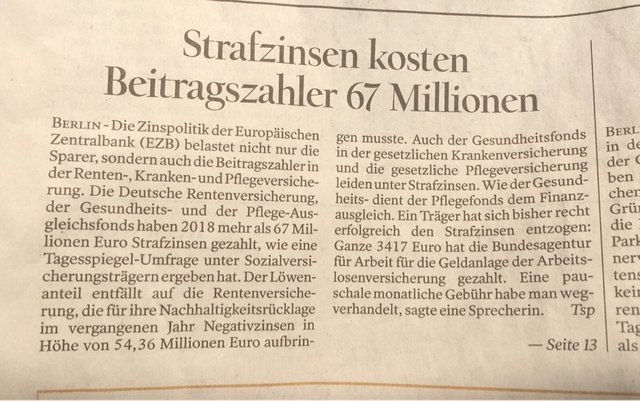 German banks are charging account holders with more than €500,000 in their account negative interest rates now.
Some people are happy that they have less than that and aren't affected.
But they are.
First of all, it's only a matter of time until the limit is decreased to €100,000 and below.
Second of all - who has more than €500,000 in the bank? Businesses, insurances and other big institutions.
Apparently German insurances paid €67 millions in negative interest last year. The pension insurance alone paid €54 million.
Think about that. That's €54 million missing from our current and future pensions. If you're paying into the state pension system in Germany, your money basically goes straight to the central bank... 🤷🏻‍♀️
Plus, guess who's gonna have to compensate for that soon? Wait for your premiums to increase next year...
Maybe buy a house instead of paying into the pension system every month. Apparently the first banks in Denmark will pay you if you get a mortgage with them...
The world is officially upside down...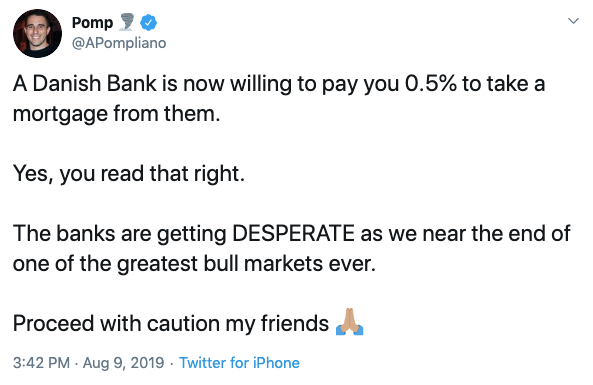 Posted using Partiko iOS