The Reason eBay Fees Are So Painful
I hear people say all the time that eBay isn't even worth selling on anymore because the fees are so high. I understand why people would say this in some respects but for a long time I really hadn't thought about why it feels so painful when eBay takes out its fees compared to the way Amazon does it.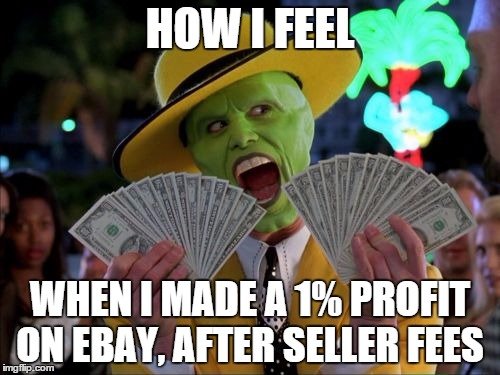 If you aren't familiar with the system eBay will typically charge you 10% for the final value fee on the entire sale price including shipping. YEP, you are getting feed on the shipping cost as well. Now if you have an eBay store which costs you every month you will have usually a 9% fee. Certain categories like computers are a 4% fee. On top of all this you will have PayPal Fees of 2.9% + $0.30.
The eBay final value fees are taken out 15 days after the month you were charged for. Let's say you own them $5,000 in fees for August. Well you would pay them September 15th. When that money pulls from the account it is very painful. I'm not going to lie. Especially in situations where you might have been selling a low margin item. It is very possible for the fees between eBay and PayPal to be more than your profit will be. Oftentimes you end up feeling like you have to sell more things just to "catch up" to pay the fees from the previous month.
The fact of the matter is they have an insane amount of traffic coming to their website and it is one of the easiest ways to get traffic to the item you are selling. They have a reputation they have built over 20 years time and if you price right you can essentially pass the fee off to the customer. Same thing with free shipping. There is no such thing as free shipping. Ultimately the customer is paying for it but a lot of people gravitate toward something that says free shipping for some reason.
With eBay you have access to your capital again after you sell something so you can pump it into more inventory or pay bills with it or whatever you are going to do with it. On Amazon you get cut a check at the end of the month so your capital is tied up for a lot longer. The interesting thing is that you never take possession of the money that Amazon charges for fees and then have to return that money to Amazon. People don't get to to take possession of the money for a little bit.
The Amazon fee system is like having an 8 to 5 job on a W2 with your taxes being taken out of each check. The eBay fee system is like being self employed and cutting a check to the government for your taxes.
Amazon fees (usually 15% - 16%) are higher than eBay and in a lot of ways it is actually not as good for sellers as far as having access to your capital and the sellers can get scammed easier there. When it boils down to it though I'm not exactly sure if people really have their numbers down a lot of times over there. They get cut some big check for $10,000 from Amazon and unless they really drilled down into their cost basis, fees, and other expenses they could be losing money and not realize it.
I have seen a lot of people think that when they get money back in a tax return from the government that they are getting some kind of gift. They don't realize that they just loaned the government money at 0% interest when they are getting money back in a tax return in a lot of situations.
Never letting the people take possession of the money before you charge them can keep people naive and less willing to revolt.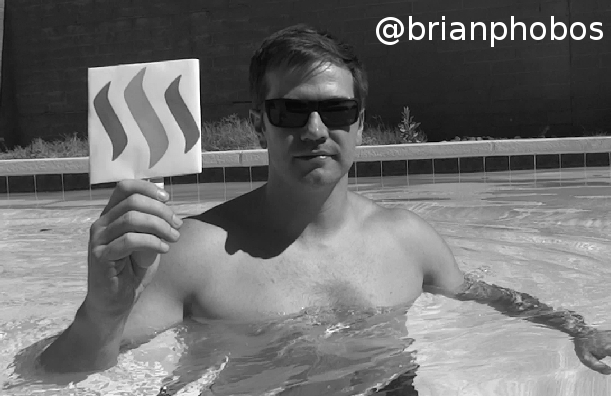 Thank you for viewing my post and please consider following me @brianphobos.