When was the last time you wrote a letter and send it by post mail!?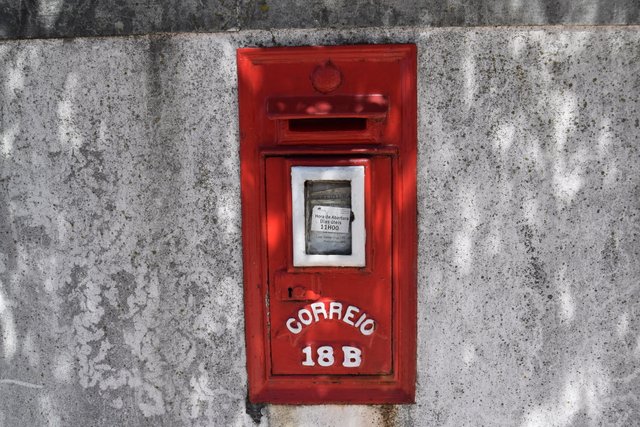 I remember of sending some Christmas postcards in 2014...well, it was some time ago!!
Today I found this post mail on a wall and its vintage appearance made me think this kind of post mail will eventually disappear during my lifetime.
It's upon us to make it last! You can always surprise someone by sending a postcard or letter...at least think about it :)
This my submission to #MondayRed of @kalemandra #Colorchallenge!
---
---
Please do not forget to check the other daily photography initiatives:
Weekday Challenges:
...and challenges