Want to see c promis eating bugs?
Little kids thrown in situations which totally overwhelm them in the name of music?
Some random single person handing out roses?
You are in luck
Thanks to reality tv you can see all of this and more.
While I like to give people shit for watching and therefore supporting this crap I have to admit I had my own reality tv show I was watching for many seasons.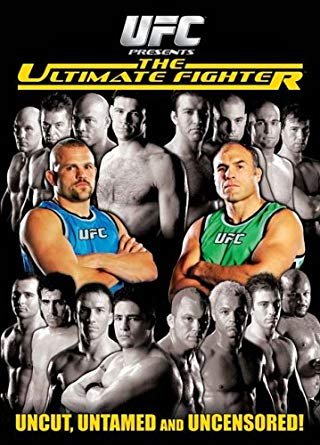 The Ultimate Fighter (TUF) was throwing a couple of young fighters in a house and many people wanted to see what happens if you put a lot of testosterone on not enough space for a long time.
We got pranks, fights, laughter and all that good reality tv drama. Good times.
In the meantime the prospects were split in 2 teams with Chuck Lidell and Randy Courture as the coaches and were training every day to compete in the intern challenge to become the next Ultimate Fighter and win a contract for the UFC.
This show pretty much saved the UFC and kicked of the hype we have now around MMA.
It gave us an epic finale bout between Forrest Griffin and Stephan Bonnar.
It kick started the career of people like Michael Bisping, Rashad Evans or Nick Diaz.
Now the show is in its 28th season and there is no end in sight so far.
They left a bit of this goofiness out they started with and focused more on the actual fighting.
The first seasons the fighters had to do some challenges and the winning team were able to pick the next fight.
While the fights are real you can see that they are pushing for highlights as they provide a seemingly endless amount of alcohol to push the drama a bit and even some random stuff for practical pranks.
It is entertaining though and I still often end up on youtube watching some highlights.
There are a couple more Sports related reality tv shows like the contender asia and afaik there was one about wrestling as well.
I have seen the contender asia which was pretty fun to watch as I was training Muay Thai myself back then but otherwise it was only TUF for me.