What a fight!!!
Both fighters were both intense pre-fight but Fili looked SUPER intense more intense than usual.
At first the round looked maybe a bit shaky for Fili, Moraes did find a bit of success for a short period of time.
But then Fili was finding his counters and when he found them they were HEAVY. I believe it was a left hook followed by a right leg head kick that started it all mid round one. Truly beautiful, crisp and sharp strikes.
Those strikes only wobbled Moraes, surprisingly. I give Moraes credit for not dropping right then. But not even like 7 second later Fili cracks him with a swift right hook and a little bit of ground and pound it was over. Round one finish for Fili.
The best performance I have seen from Fili for sure. Just from what I have seen from him. Looked better than ever.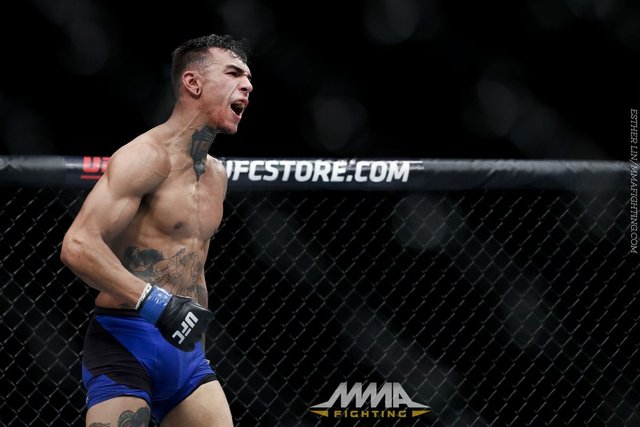 Source
He was super thrilled as he fights out of Sacramento.
Great fight!!