Do you want to buy, hold, and send cryptocurrency in a protective way? It is true to say that sending; using and buying cryptocurrencies is not very simple.  The source that makes your process of using cryptocurrency is easy and accessible is mira. It is an ultimate source that increases the allure of your cryptocurrency trade in a very simple way. It is the way in which a user needs to secure their money by using no-regulates and unproven cryptocurrency wallets. Mira has made this procedure very easy for the digital traders. 
The use of the crypto-currency is very popular today. Bitcoin is the most expensive form of digital currency that needs security. The rate of the crypto-currency fluctuates in very short period. It is recognized as the reason behind the other digital currencies. Digital currencies are not registered under the law of all countries. It is important to be more careful for using these currencies. You must be careful for buying the wallet.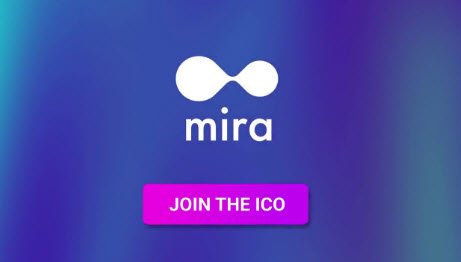 What is mira? 
The key element of this service is the use of the encrypted container files. It stores multiple or one type of token off chain. It offers third party storage to offer protection like wallets and exchanges.  Sending and buying crypto currency is very easy due to Mira Box. It is a s simple as to download and send a regular file. This makes for the people to use the technical expertise very easily. 
Mira is the prime source to buy, store and send crypto currencies in simple, easy and convenient way. Do you want to pay with PayPal, credit cards, wire transfer and cash? It is important to check the privacy levels while purchasing bitcoin. Exchange fee is the most important factor for an exchange. It is different as per the locations. It is changes overtime and different in different areas. Some exchanges take additional and hidden charges like bitcoin transaction fees. 
Is the mira box transparentif you have other currency or wallet?
This Mirabox is the medium that is completely transparent publishes cold storage address or audits information for verifying their bitcoin reserves. It is a natural question of the users what happens if they have other exchange or wallet. Mira offers the solution of the sending and buying the cryptocurrencies. You have a solid control over your currency if you have packed with MiraBox. Download it on you USB or the other drives. You can email it or send it through messenger without any transaction and commission. You can send it as regular file. Mira does not use or check your identity or passwords. This procedure is very simple because you do not need any wallet and account to buy or sell Mirabox. It offers remarkable anonymity and security. 
To prove a customer, it uses bitcoin audits. It shows their high liquidity. By covering all bitcoin exchange sale, it is not running fractional. 
If you have bought bitcoin at a high price and you feel regret, that is a normal reaction and the best bet is to overlook. In this situation you need to hold on your crypto currency and wait for the time when prices will again go up. The price volatility in crypto currency is unpredictable. One moment it is sky rocketed and the next moment everyone starts selling at loss. Investors starts taking profits and push down prices so they can buy more and get you to sell low.
The use of Mirabox helps in securing you from all problems related to this trade. 
Mira Software Suit
The software suite depends on Mira boxes that have services and cryptocurrency to support all the transfer operations and transactions. 
MiraLab
To work with the Mirabox container, users need to avail an online service that is called Mira lab.
MiraWaalet Mobile and Desktop
It is a duplicating application that increases the functionality of the Miralab online.
MiraNet
It is ethereum based blockchain
Mira containers
There are three kinds of mira containers that have several properties. 
NominalBox: 
This is a box with a single type of cryptocurency.
MultiBox
Multibox is a container that comes with subjective number of various supported currencies.
SmartBox
It comes with integrated simple agreements to enable the user to set different conditions of extraction. It determines the dates and contains in-built ones. 
Why do you need Mirabox?
We are living in a world of digital technology from the development of innovations to development of the smart homes. It promotes seamless transactions. Every industry feels the impact of innovation more than before. Crypto-currency is the due to this digital change in the world of technology. Etherum needs to seek to form these objectives come true. It boasts of many applications to assist users in all fields. Mining is a word that creates from the gold analogy of the cryptocurrency. Mining ethereum is to increase the volume of Enter in circulation. It is vital to secure the Ethereum network as it produces, propagates blocks, publishes, verifies blocks in the blockchain. It is easy to use technology. 
How mira is different from others?
Mirabox does not work like an ordinary exchange. Some exchanges publish their order book with a graceful customer base. It is a list of selling and buying orders on the exchange. The higher volume of the order book is the sign that people use the exchange. It means that exchange has liquidity. Mira provides complete surety of simple sending and buying procedure of cryptocurrency. 
It has therefore been an important opportunity towards practical life. Performing in the digital market is very important with the miners. It needs special knowledge about the mining and its terminology. They can learn these things to apply and to avoid by reading it.
How to choose the schemes and strategies
which broker and the miner is suitable to work
Choice of right bonuses
You can get practical tips and techniques instead of mining. The miraboxis a validator. It assigns to produce block that depends on the value of stake against Ether value. 
Mira token Pre-sale is over and Mira ICO starts on FEB 1,2018(08:00UTC). Don't miss this great opportunity and ready to join the ICO well in time. for more detail and info must join the Mira community through following helpful channels..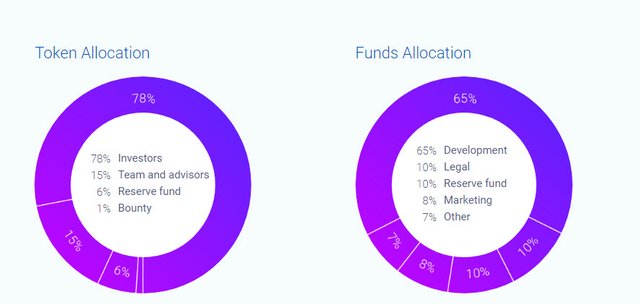 Miralab main website: https://miralab.io/
 Miralab Official Twitter: https://twitter.com/OfficialMiraLab
Official Facebook page: https://www.facebook.com/OfficialMiraLab/
Miralab official telegram channel for online help: https://t.me/mirachat
Bitcoin talk forum Announcement thread: 
https://bitcointalk.org/index.php?topic=2367768.msg24142474#msg24142474