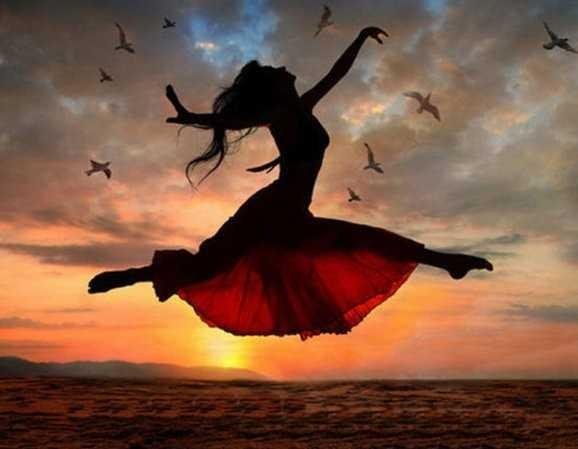 Hello Steemit Community
Life is hard, but we need a struggle to get through it, but even so you can't feel tired every time and then choose to give up. God really does not like someone who is discouraged, and why are you afraid if God is always close to you ?, so when you are discouraged in the difficulties you are facing, remember that God is always with you.
Hidup itu sulit, tetapi kita perlu perjuangan untuk melewatinya, tetapi meskipun begitu Anda tidak bisa merasa lelah setiap saat dan kemudian memilih untuk menyerah. Tuhan benar-benar tidak menyukai seseorang yang berkecil hati, dan mengapa Anda takut jika Tuhan selalu dekat dengan Anda ?, jadi ketika Anda berkecil hati dalam kesulitan yang Anda hadapi, ingatlah bahwa Tuhan selalu bersama Anda.
You can't complain, keep negative thoughts from your head
Then start learning not to easily complain about the situation, even though the reality makes it seem as if you don't dare to step. And keep negative thoughts from the people around you, because negative thoughts are one of the triggers of hope in life, because when dirty thoughts then the heart becomes dirty, so life will become pseudo.
Kemudian mulailah belajar untuk tidak dengan mudah mengeluh tentang situasi tersebut, meskipun kenyataan membuatnya seolah-olah Anda tidak berani melangkah. Dan jauhkan pikiran negatif dari orang-orang di sekitar Anda, karena pikiran negatif adalah salah satu pemicu harapan dalam hidup, karena ketika pikiran kotor maka hati menjadi kotor, maka hidup akan menjadi semu.
The many good opportunities that God has given you, don't waste Him
Remember! The time you spend is very valuable, not because of its length, but because of the many good opportunities God has given you. Therefore, use the available time as much as possible. Don't stop easily even though your mind seems clogged, and you still have a heart that can make you continue to be good, because the heart is soft, and from that softness, if you are able to try, God will touch it with guidance.
Ingat! Waktu yang Anda habiskan sangat berharga, bukan karena panjangnya, tetapi karena banyak kesempatan baik yang Tuhan berikan kepada Anda. Karena itu, gunakan waktu yang tersedia sebanyak mungkin. Jangan berhenti dengan mudah meskipun pikiran Anda tampaknya tersumbat, dan Anda masih memiliki hati yang dapat membuat Anda terus menjadi baik, karena hati itu lembut, dan dari kelembutan itu, jika Anda dapat mencoba, Tuhan akan menyentuhnya dengan bimbingan.
Be Patient, Because Patience Will Bring Ease
Be like water, which does not matter even if in front of it he will block large rocks, water must be able to pass well. Be patient, because patience will bring you to ease. Don't be inferior to the problem, because the problem comes indeed as a way for you to get wisdom worth it afterwards.
Jadilah seperti air, yang tidak masalah bahkan jika di depannya ia akan memblokir batu-batu besar, air harus bisa lewat dengan baik. Bersabarlah, karena kesabaran akan membuat Anda mudah. Jangan kalah dengan masalah, karena masalah memang datang sebagai cara bagi Anda untuk mendapatkan kebijaksanaan yang sepadan setelahnya.
Life is sometimes not easy, but you can't give up when you fail
We also know that life is sometimes not easy and not always in accordance with what is expected, because God knows the best for us. However, even though we may not fail every time and then we surrender ourselves to despair, we may feel weak, but we must quickly realize that God is wise in giving strength.
Kita juga tahu bahwa hidup kadang tidak mudah dan tidak selalu sesuai dengan apa yang diharapkan, karena Tuhan tahu yang terbaik untuk kita. Namun, meskipun kita tidak gagal setiap saat dan kemudian kita menyerah pada keputusasaan, kita mungkin merasa lemah, tetapi kita harus segera menyadari bahwa Tuhan bijaksana dalam memberi kekuatan.
How Difficult Life You Have Will Feel Easy When You Are Able to Fight In Patience and Sincerity
Because of how difficult life you have, it will be easy when you are able to struggle in patience and sincerity. So, make patience and sincerity the most expensive weapon to strengthen when your mind and heart can no longer pass it.
Karena betapa sulitnya hidup yang Anda miliki, akan mudah ketika Anda mampu berjuang dalam kesabaran dan ketulusan. Jadi, bersabarlah dan ketulusan senjata yang paling mahal untuk memperkuat ketika pikiran dan hati Anda tidak bisa lagi melewatinya.
Regards
Don't Delay Happiness