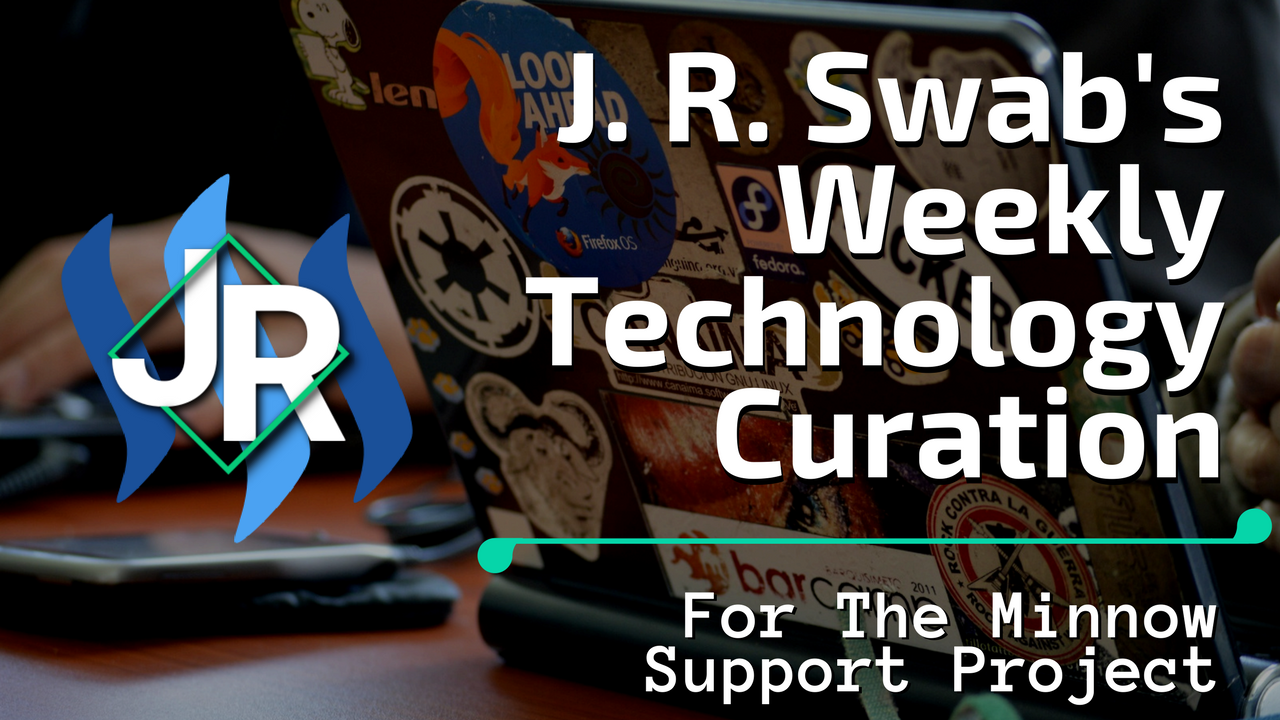 Here are five of my favorite technology posts from the past week. All upvotes from the @msp-curation account went out on Wednesday. Please take the time to visit the accounts listed. While they are not required to be minnows my goal is to focus on such members when possible.
Let's share some nerdy love around to our fellow tech lovers!
Win SBD!
If you find an undervalued tech post that needs the love and attention it deserves feel free to send it my way. You can leave a comment an this post with link and a short blurb about the work. Or you can send the information to jrswab#3134 on Discord, you can find me in the @minnowsupport Project's P.A.L. Discord group.
If I use your find in next weeks post I'll send you an SBD and give you a shout out!
J. R.
---
Looking to take your Steem based creations to the next level?
Join us over at the Creators' Guild Discord group! We are here to encourage, support and increase the creation of quality content.
---
I also run the Tech Bloggers' Guild.
A Discord group specifically for #technology bloggers on the Steem Platform. So stop over and meet other like minded people looking to make the technology niche the best it can be!
---
Like what you see?!
You can vote me as witness!
If you have any questions about the future of Steem or my witness please feel free to message jrswab#3134 on Discord.

Go to https://steemit.com/~witnesses
Scroll down to the bottom of the page.
Type "jrswab" into the box.
Click "Vote" once.
Refresh & check.