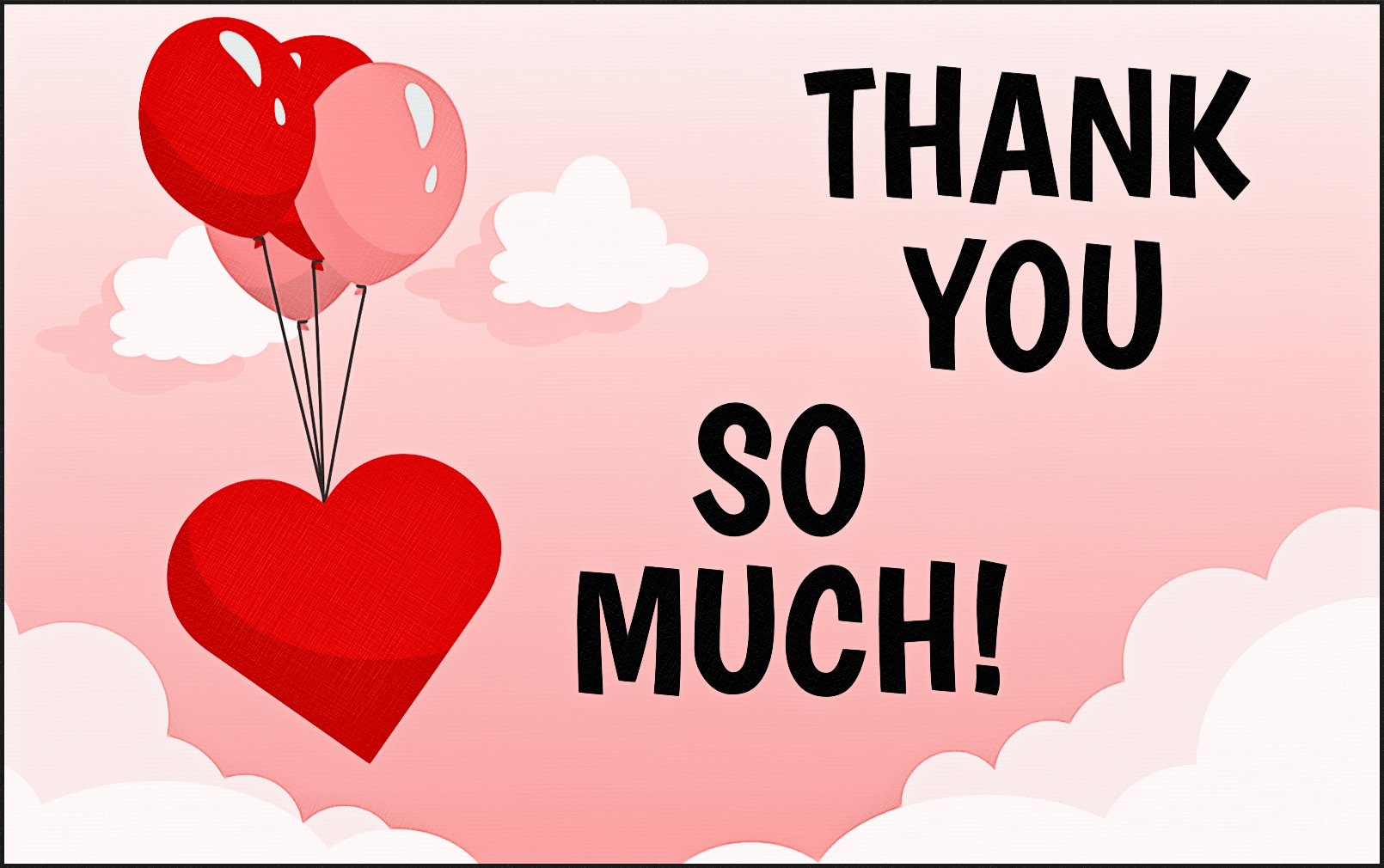 Yesterday... @globocop hosted a fundraiser for me on the @msp-waves Frequency Waves 432 radio show. This idea was also brought to life through the efforts of @r0nd0n and @clayboyn. I was already very moved by this show of support when @swelker101 and @isaria also decided to carry the fundraiser into the next show. All together they raised over $450 in a matter of hours!
I tried to express my gratitude in the live chat...but even here the perfect words fail me. I am beyond moved...and totally blown away by the kindness of everyone there. Most of the people who donated don't have a lot to begin with...so I feel eternally grateful and cherish the fact they cared enough to send anything. I was sobbing in such a good way...and apart from financial help...it also felt really good just to have my struggle seen and heard.
THANK YOU EVERYONE...FROM THE BOTTOM OF MY HEART. YOU ARE ALL SAVING MY LIFE...AND HELPING TO GIVE MY LIFE BACK.
I hope that is everyone I need to thank! I went through my transfers and tried to remember everyone who was in the audience. I also included some faithful well wishers from my two fundraiser posts because they deserve a shout out too.
After adding up the steem traded in for sbd...along with the previous post payouts the grand total comes to just over $500. I honestly thought this might take anywhere from 6-12 weeks to gather! If sbd were currently valued at $2 my entire fundraiser would be wrapped up today. I am not sure if holding these donations in steem would make this happen any faster. I just want to make the most of every single penny.
Because this miracle happened sooner than imagined...and the current value of sbd is only $1.25...I have a decision to make! Right now...there is more than enough money to get me started for the first month. I can buy the extra electrodes and oil later should the price of sbd go up during this time. My main worry here is keeping the momentum going...if the price of sbd stays the same...I don't want to go cold turkey. I might not get the same benefits suddenly stopping the treatment. The next choice...is for me to hold on a little bit longer and hope and pray the value reaches $2 sooner rather than later...thus enabling me to buy the initially planned three month supply all at once. Which one do you think I should do?
The neurostimulation device alone avoids the need for surgery. I am keeping my expectations realistic...but even with partial relief...it should allow me to walk around in less pain and resume most day to day activities. I won't be spending any of this money lightly. Thank you so much for jump starting my recovery!
P.S...
I recently expressed some discontent with steemit...regarding an increase of spammers....scammers and greed. The overall vibe on this website has been deeply effecting me lately. While I still remain cautious about the direction of this place...this opinion does not reflect @minnowsupport and the PAL network. There have been many times that I have wanted to quit steemit but in one way or another they always bring me back in. After this astonishing experience...I no longer have any doubts on the power of community. For me @minnowsupport and the PAL network have always been the heart of steemit.
With my fundraiser posts going mostly unseen by the rest of steemit...it felt like I was screaming for help but nobody could hear me. I don't have a lot of reach anyway...but this also underlines how as a blogging platform steemit is still rather dysfunctional. When communities finally arrive and we have these to connect better with one another...maybe it won't feel like such a ghost town around here...and the future can be golden again.
I will likely continue to post about my fundraiser for another week or two...to try and cover the remainder of my $1000 goal. I am so grateful for the huge chunk that was taken off the final goal...because I might never have made any of it without so much support. This amounts to about ($250 - $300 CAD) or ($400 - $450 USD) because I might have to buy the Quell in USD and ship to Canada in order to get the warranty and money back guarantee...just in case I end up with a defective one. I definitely won't be buying one used or refurbished!