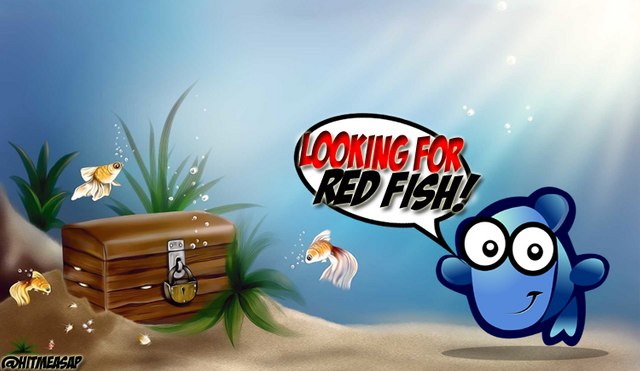 Start Date & Previous Push.
The current Minnow-ASAP push ends in 2 days, on 2019-04-14, and I would love to continue with our next push on Monday, 2019-04-15. As before, we are looking for active users below 500 SP and preferably more than ~300 SP, but we take all users into consideration, so don't hesitate to nominate yourself or someone you believe would be a good candidate.
The Minnow-ASAP project is an improved version of the previous push people-initiative with one goal in mind. To rapidly strengthen the middle class on STEEM. This is achieved through various means of support, such as: Donations, SBI-shares, Upvotes, Education and Guidance.
As most other minnow-making initiatives out there have limits of approximately 450 SP to be eligible support, the goal with Minnow-ASAP is to push users that aren't eligible support today, towards the required level rapidly.
My goal is to make Minnow-ASAP the bridge that closes the gap between being "overlooked" and "recognized", and that is the reason for us to take on just a few users for each push.
These pushes will be on-going for two weeks in total, with the goal of reducing the time to only one week. That would ultimately strengthen the middle class on STEEM in a faster pace than we've ever seen, and it will encourage, inspire and motivate users from all over the world to contribute, engage and to be active.


As we can see from my previous report, the current users we picked for Minnow-ASAP support has climbed the ladder quickly with fantastic growth and amazing support. The willpower, dedication and hard work from these users has truly paid off. We can see a clear difference today compared with the results from only 4 days ago:
curatorcat had 402.864 STEEM four days ago, with pending rewards of: 8.583 SP and 0.276 SBD. If we look at the numbers today we can see that; @curatorcat has 406.929 STEEM and pending rewards of: 6.127 SP and 0.141 SBD.
---
wildhomesteading had 334.870 STEEM and pending rewards of: 18.754 SP and 9.472 SBD. Today, we can see that @wildhomesteading has 375.502 STEEM and pending rewards of: 6.766 SP and 3.172 SBD.
---
kansuze had 395.764 STEEM and pending rewards of: 5.608 SP. At the time I'm writing this, we can see that @kansuze has: 404.244 STEEM and pending rewards of: 5.462 SP.
---
skramatters had 233.829 STEEM four days ago, with pending rewards of: 3.695 SP and 1.877 SBD. If we look at the numbers today, we can see that @skramatters has: 257.698 STEEM and pending rewards of: 5.730 SP and 2.739 SBD.
---
That Growth Is Amazing!
---
All of them has also received several SBI (@steembasicincome) shares each from the day we first announced this Minnow-ASAP push.

Do YOU Want A Spot?
Everyone can apply for a spot. Users close to 450-500 Steem Power will be prioritized. To be eligible Minnow-ASAP support, you cannot have enough liquid to reach the goal by yourself and you cannot have an active power down. Active people who engage and stays out of trouble is obviously good candidates.
There are 5 available spots in total.
---
Feel Free To Resteem This Article, Nominate Yourself And/or Steemians You Believe Would Be Good Candidates.


TenKMinnows working with Minnow-ASAP

People Who Participated Previously:

This list includes people who've been involved in one or more pushes previously, and/or people who wants to be tagged whenever Minnow-ASAP news are coming.
@thedarkhorse | @simplymike | @erodedthoughts | @ifartrainbows | @preparedwombat | @headchange | @lyndsaybowes | @goldendawne | @phoenixwren | @blacklux | @abh12345 | @erikklok | @deirdyweirdy | @googlyeyes | @deadspace | @insideoutlet | @lynncoyle1 | @davemccoy | @gduran | @khimgoh | @minismallholding | @sparkesy43 | @robertandrew | @danielsaori | @zekepickleman | @whatsup | @stever82 | @coinsandchains | @kaerpediem | @empress-eremmy | @janton | @cryptocurator | @guiltyparties | @gooddream | @matthewtiii | @lemony-cricket | @dfinney | @trincowski | @brittandjosie | @viking-ventures | @tezmel | @akdx | @vincy | @revisesociology
If you want me to remove you from this list, let me know and you won't be notified in the future.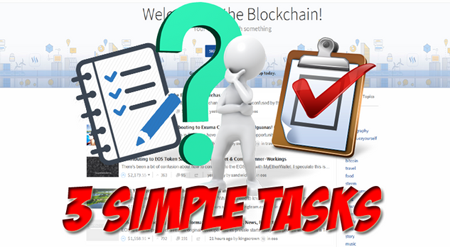 Grab Some Free STEEM:

(A minimum of 0.5 STEEM to each participant)
Even though everyone can and is allowed to participate, Red fish will be prioritized in the 3 Simple Tasks For STEEM -contest/giveaway. - Don't Forget To Participate!
The 3 Simple Tasks For STEEM-contest/giveaway is for fun and can be seen as an addition to the Minnow-ASAP project. It is easy to participate, but make sure to read the rules.
My goal is to launch a 3 Simple Tasks For STEEM -giveaway once per week or once every two weeks. Initially. The tasks will vary for each new giveaway, and the total prize pool will most likely also vary.

NOM NOM NOM!