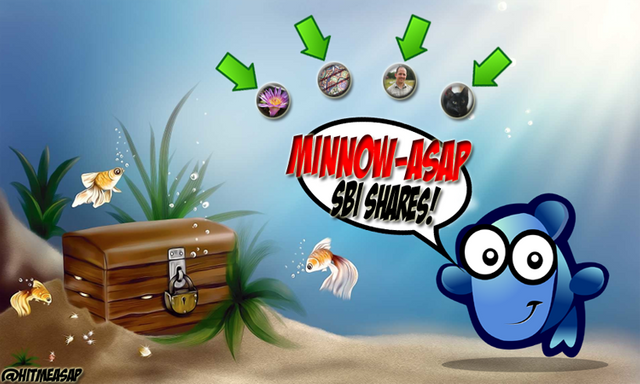 20 SBI Shares Sent:

I previously said that I would give the 4 Minnow-ASAP users 5 SBI Shares/Units each, and this is just a quick update to tell you that I stand by my words: @wildhomesteading, @kansuze, @skramatters and @curatorcat got 5 SBI Shares each about ~12 hours ago.

An awesome Steemian, which I would refer to as a friend of mine even though we've never met in person... A great personality and supporter who've encouraged and helped me in many different ways, @preparedwombat, is actually the biggest reason for this to happen.
You see, @preparedwombat has not only been kind enough to support me and my previous initiatives and projects, he has also been an incredibly generous person who've helped to strengthen the middle class and the whole ecosystem on Steem for a long period of time. And truth to be told, I would probably never have cared much for SBI (@steembasicincome) if it weren't for him.
Take a look at his previous article:
"In various posts and comments I've mentioned how much I like the fact that when you're buying @steembasicincome shares/units by default you're helping to strengthen Steemlandia's ecosystem because you're simultaneously buying shares/units for yourself and for others."
His kindness, approach and mindset goes a long way, and he has given away SBI shares to dozens and dozens of users. So, don't thank me for this. @preparedwombat is the one who deserves it.

That being said, we're on a mission to strengthen the middle class. We might do things differently and we have our own paths and ideas, but the most important part is that we're heading towards the same goal. A strong middle class and a healthy ecosystem.
@wildhomesteading, @kansuze, @skramatters and @curatorcat has come a long way so far. With the support of Minnow-ASAP, they've become even stronger and you can see from a mile away that we're doing great things.
---

---
I obviously already knew that the creator of the @tenkminnows project, @steevc, was very supportive and that he had already been supporting the Minnow-ASAP project personally... But I couldn't imagine that he would think of combining the strengths of the #tenkminnows with the Minnow-ASAP to grow users in an even faster pace.
But, just like he said:
"Together we can get them there sooner."
This is what I love about STEEM in general. The commitment and passion. That feeling of "one small act of kindness"-type of attitude is truly wonderful and the positivity and encouragement spreads like wildfire as long as we're heading towards the same goal.