Well though we are in the midst of a nice bull-run, or are we? If you were like me and bought all your crypto in mid December 2017, chances are, every single one of them is still at a 3rd or half of its value, or in the case of ETN, 15% of its value.
Looking back at the last few months I have been very discouraged about all my crypto invesments until I cam across the receipt for my mining rig.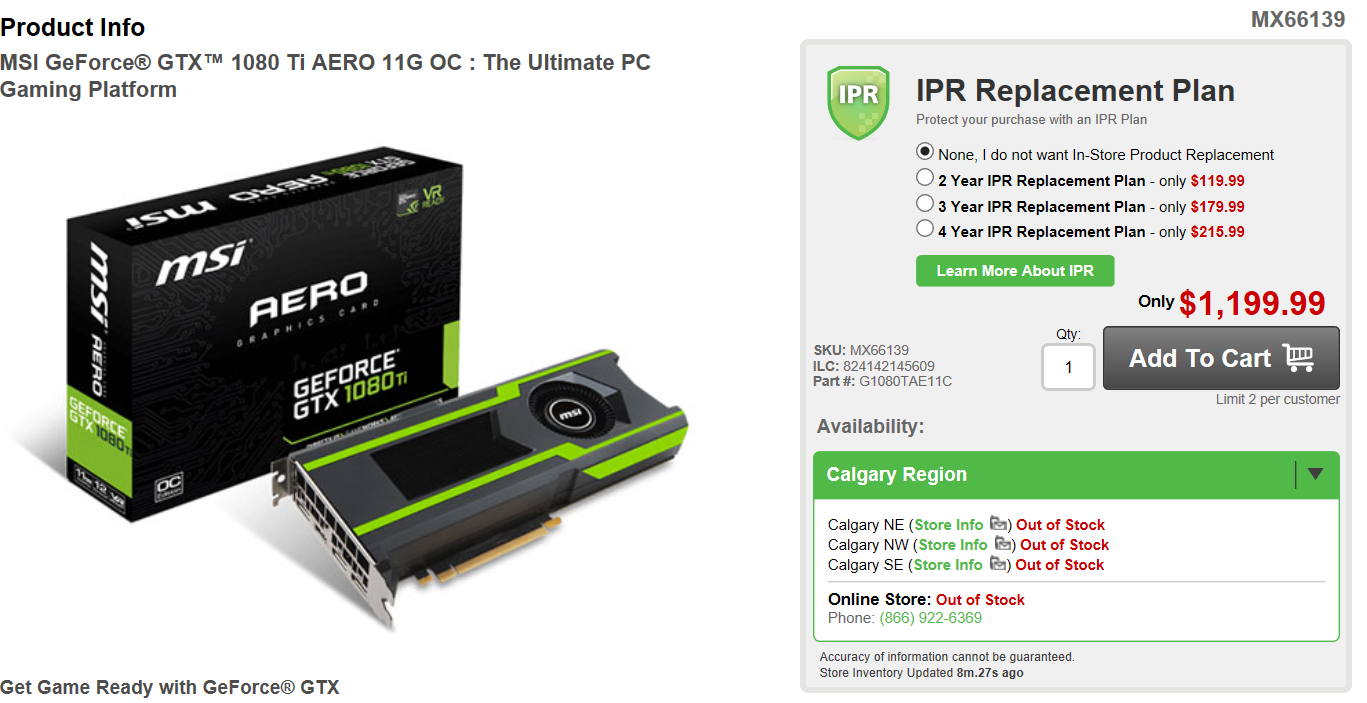 Not only have I made a fair amount of profit from my 5 GTX 1080TI mining rig, they have also increased in price buy $200 a GPU since buying them. That's if you can even get your hands on one seeing they are all sold out locally.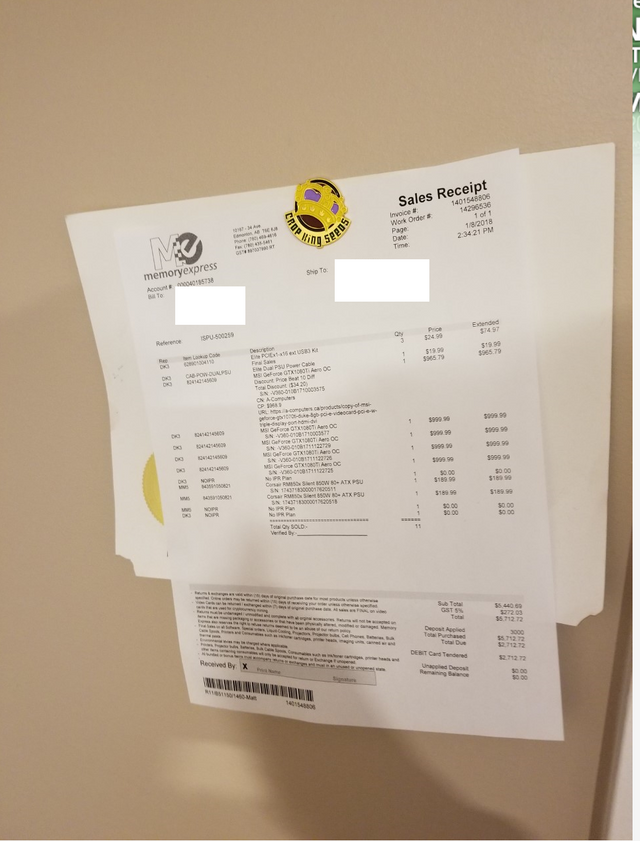 When you consider this, I should at minimum be able to recover the $1000.00 I paid for each GPU if I were to sell them locally on kijiji. I know I had a number of offers when I was thinking about doing it.
January Profits: $500.00
February Profits : $400.00
March Profits: $600.00 ( I got lucky and was mining XVG all month before the pump)
April Profits: $350.00 ( Sad month)
So for 2018 my current profits on my rig is roughly : $1850.00 which is roughly a 32% ROI from the original $5700.00 I spent. Its no 2X or 5X, but its sure a lot better than anything else I bought in December 2017.