I had another wake up to 27°C (82°F) house. Of course, I automatically assumed this was due to the outside temperature hitting 12°C (54°F), but too many hours later, I realized the intake stack had collapsed again--and this time, it had fallen intact and the opening landed directly behind the exhaust.
After opening the entire house up and repairing the stack--again--I managed to get the house temperature down to 25°C (77°F). But, I'm getting ahead of myself. Let's look at the stats.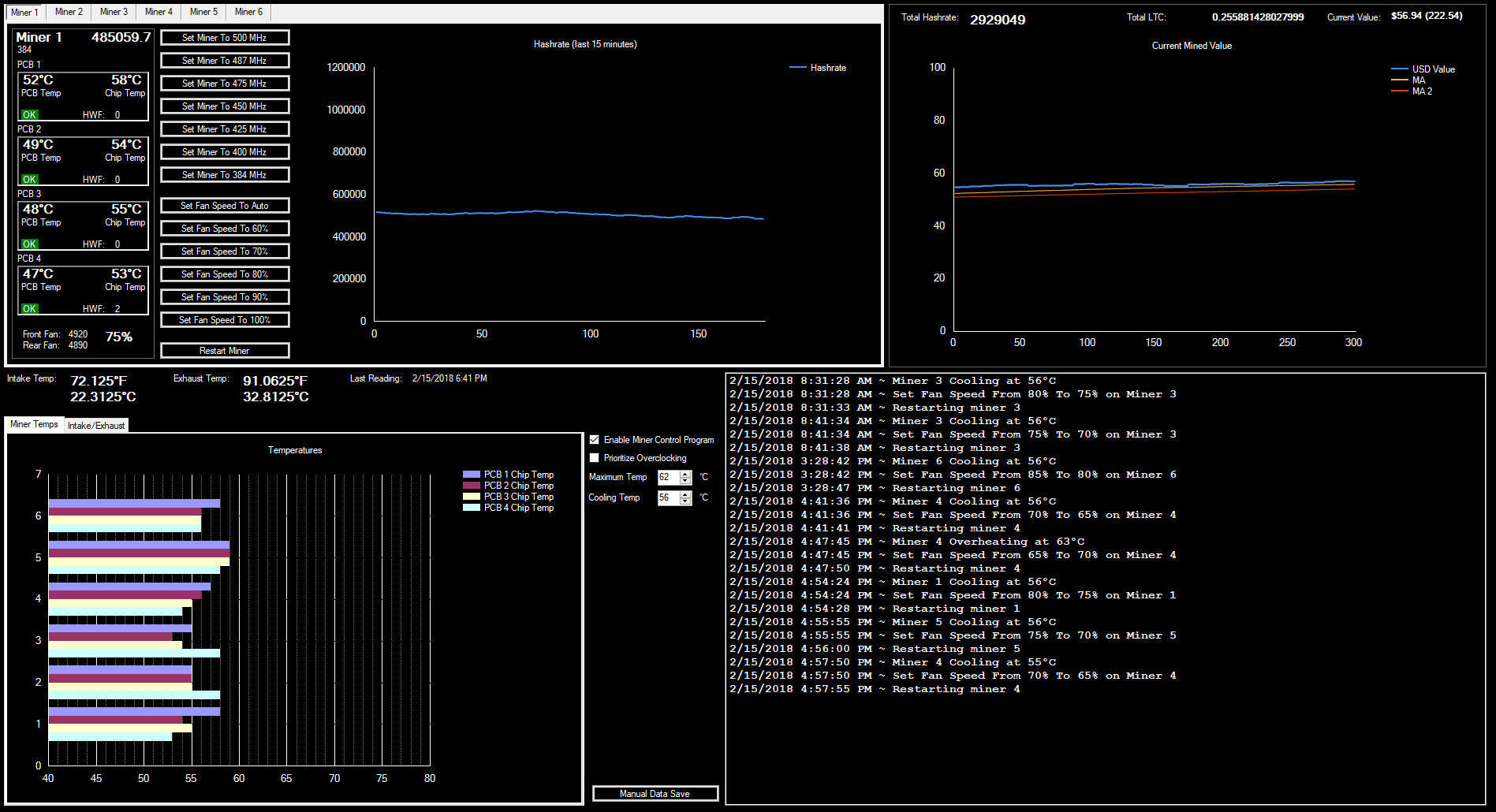 As you can see, the situation is not optimal. I had to set all the miners to the default 384 MHz to cut down the heat, and so the hash rate has plummeted to 2.9 GH/s. Last night was the distribution, so the counter was reset sometime around 02:30 EST. The market is riding high right now, and I honestly don't know when to expect a correction, but it does feel like there's much more support after breaking the key resistance a couple of days ago--I'm just paranoid and always waiting for the drop.
Back to the miners; The temps, despite heating my house to ungodly highs, are running low enough that I feel comfortable waiting until Saturday to start the new cooling system--not that I have a choice since that's when the last of the 16 gallons of mineral oil, the polypropylene container, and the oil transfer hose will arrive.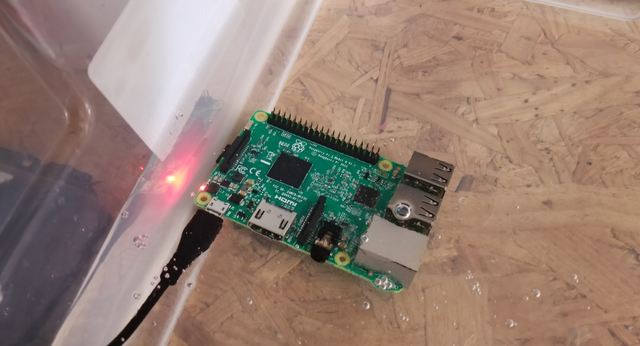 Tests on the Raspberry Pi were quite encouraging over the last few days--even with no pumping through a cooler at all. Saturday, miner 5 (the trouble miner) will be removed from the rig, placed into a small test tank, and run as fast as I can while maintaining power efficiency and no more than 60°C chip temps.
The case will be removed, the heatsinks will be left on (though, I may remove them to reseat if the thermal paste breaks down at all), everything will be thoroughly--and I mean thoroughly--cleaned prior to immersion. I will monitor miner temps, oil temps, and radiator temps with different clock speeds and cooler fan settings. This is going to be awesome!