Hello rock hounds. A little bird told me today is #mineralmonday so I'm going to run with it. Today's mineral is going to be malachite.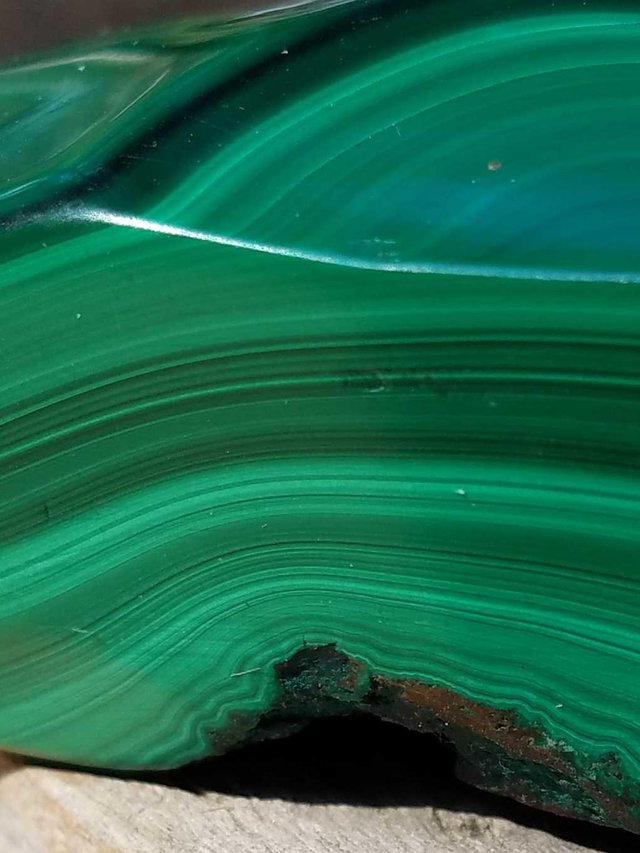 Now, I am not a scientist by any means so this will be a layman's perspective.
I'll just give you a short description and some technical stuff from Minerals.net
Malachite is a deep green opaque gemstone with parallel bands and concentric rings.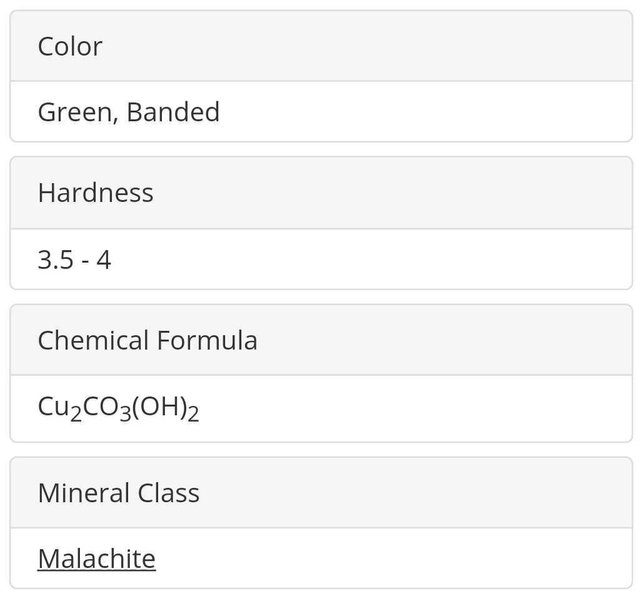 Malachite is commonly found together with azurite, a mineral that is blue in color, which makes for some colorful specimens.
Today we are going to look at two pieces, the first is about 2.5 inches by 1 inch and polished real nice.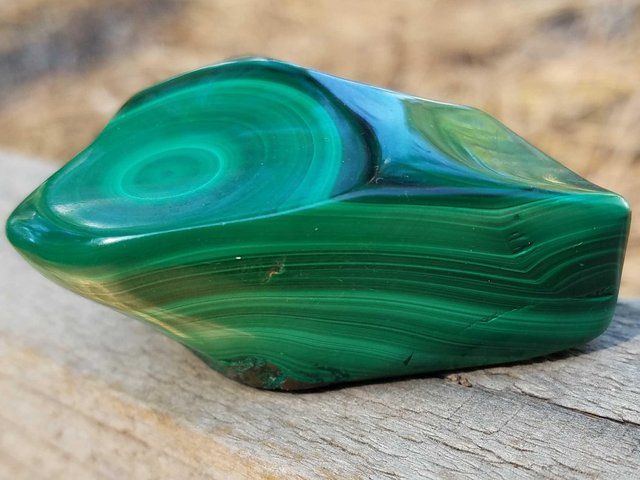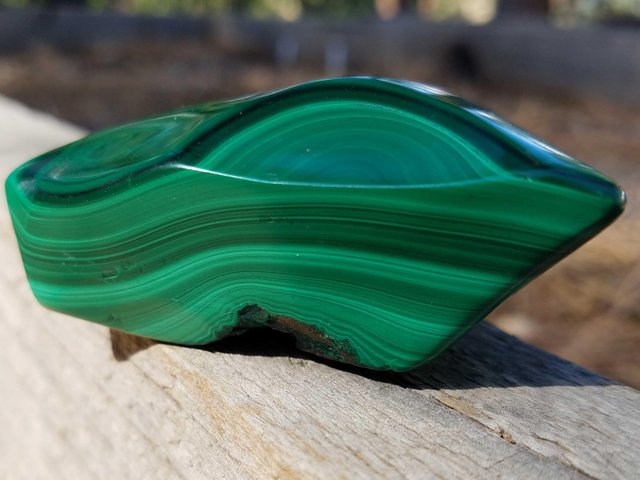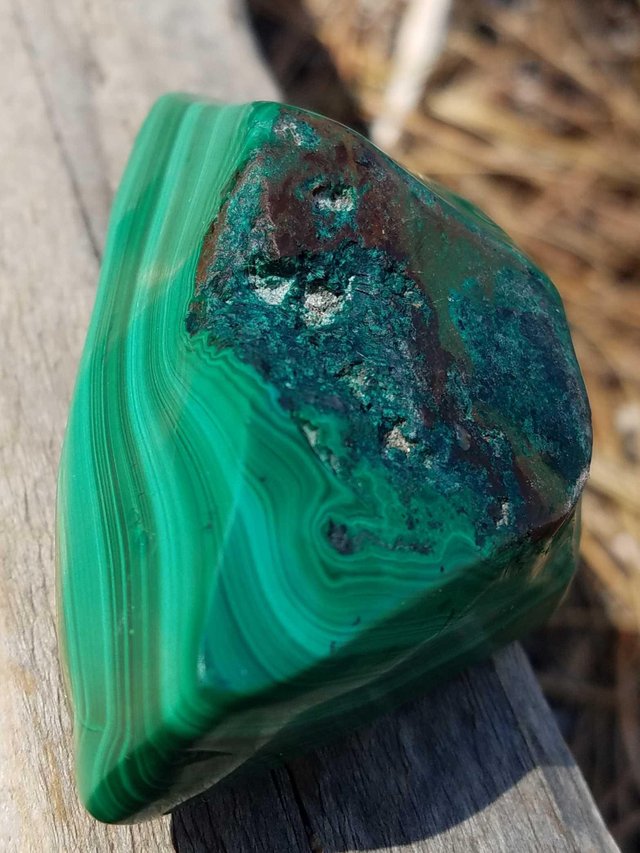 The second piece is about 1 inch by one inch an is unpolished.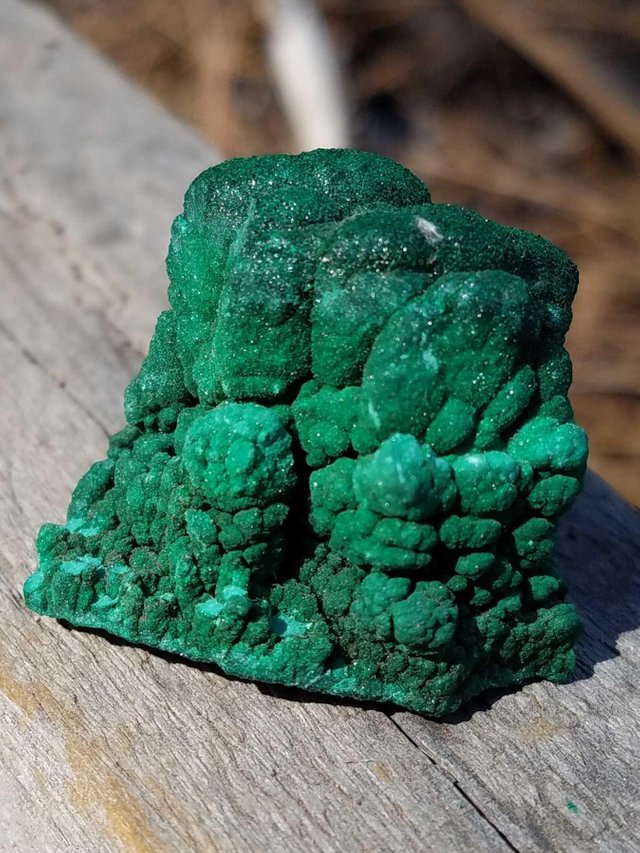 Can you imagine being out rock hunting and finding something like this?
And one last shot of the family together.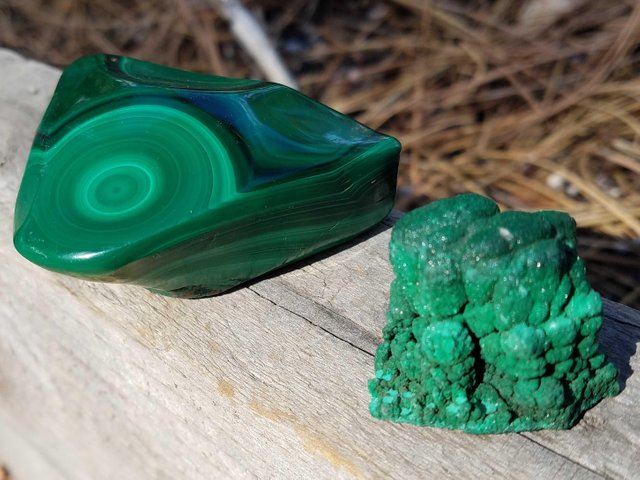 Thanks for stopping by on this #mineralmonday and I invite you to post up about your favorite mineral, I'd love to see it.
Rock on!