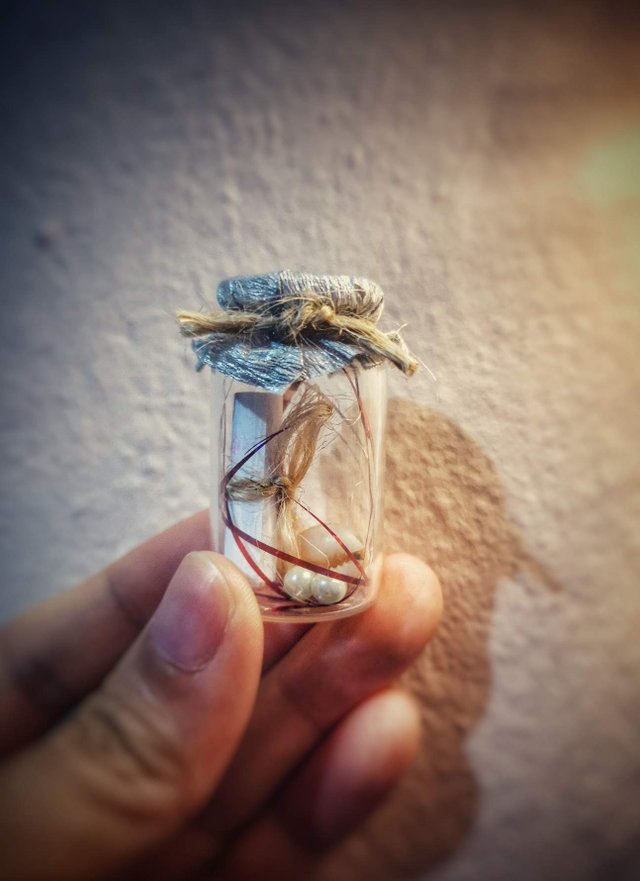 Made with a pinch of love and picture was taken by me months ago. ❤️
Bottle of Memories
All we have in life are the memories that we have made.Without realising it, that we have actually store it up in a bottle somewhere in our soul, mind and heart.
But are we going to keep it where it should be bottled up and treasure it for years and decades to come or opened up that bottle one day, learn from it, letting those memories fade away and slowly forgetting all about the pain?
Sometimes we might have some bad memories or experiences in life that we have keep it so tight and intact which will affect and bother us subconsciously without realising it.
Somedays we would asked ourselves this, am I going to let that affect me for the rest of my life or just faced it, overcome it, letting it go and just have a fresh new start of a brand new day without any burdens?
What would you do?
Bottle up only your awesome memories?
Or bottle up your problems?
Or perhaps just live freely with the flow of life?
Well for me once upon a time,
I'm always used to bottled up both happy and sad memories so preciously which affected me real bad back then but as i grow older, i would say this.
What is life if you keep letting those disastrous memories affect you?
Why not just live in the present, treasured those happy memories, look forward for the future and learned from the hurtful ones in the past.
Opening a bottle of disastrous memories is not an easy one but it's so worth the try when you start to let it go and forgive.
At the end of the day those disastrous memories will turned into a better one instead .
It doesn't matter what kind of memories that you have bottled up in life but as long you are happily peaceful and living your life to the fullest, you win!
Cheers!
@gracefu is in freewriting mode. 😉✌️
Posted using Partiko Android