Hi, Steemians!
Through the many years of life, there have been few lessons that I have cherished as much as I have understood the importance of being nice to the people I interact with, both personally and professionally.
There is something ultimately satisfying about being friendly to other people, especially those we see on a regular basis. Friendliness extends your bond and you begin to sympathize with them.
That sympathy carries itself in your relationship, and eventually you realize that you have got yourself a friendship that is more valuable than anything you could have possibly imagined.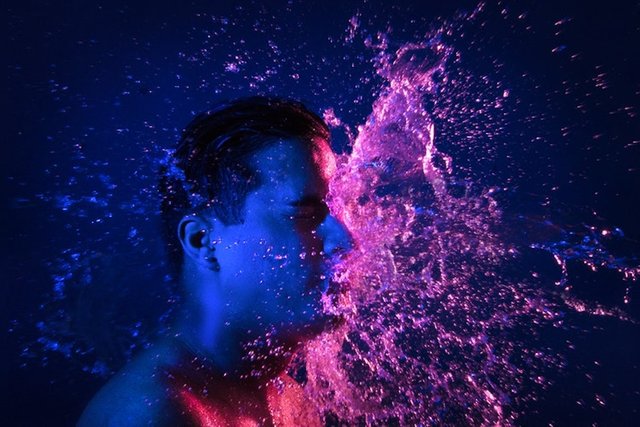 img src
But in this blog post, I want to bring up another social issue that we face today, and it is something that we rarely talk about.
A lot of times we don't want to be mean to other people or hurt their feelings, but we end up doing those anyway. The reason behind that is sometimes, and unbeknownst to us, we become accidentally mean.
Many of us do not care how our words or actions can influence other people. Some remark of yours that comes out of your mouth in passing can become a nightmare for someone close to you and haunt them for months on end.
People often fixate on things that may not be important, but that does not mean you should not be wary of what you say and how you act.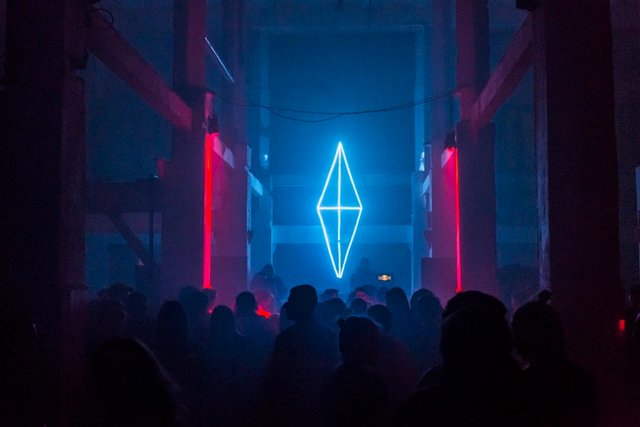 img src
After a lot of time has passed, the person you have hurt comes to you and tells you that you hurt them, but however hard you think or try to justify your words or actions, it becomes apparent that you were merely and accidentally mean.
You obviously did not mean to hurt the other person, but you have done it nonetheless and should take responsibility for your deed.
Being accidentally mean has two important downsides, both in your personal life and in your professional life, and it all goes down to monitoring your own words and actions.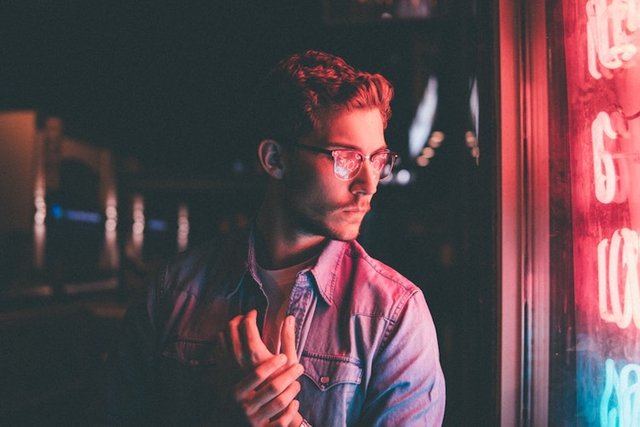 img src
First and foremost, you can go a long way without knowing that you have hurt the people you love. People who are close to you.
Secondly, it is a dangerous jeopardy in your professional life, since it could compromise your relationships and put everything at risk.
There is a simple way to avoid all the confusion, and that is to be watchful of what you say and do. Monitoring your own thoughts, words, and actions is not as hard as you think.
Accidental nastiness happens when we are paying no attention as to what we are saying or doing, and how our words and actions could affect the people we come in contact with.
What I am suggesting might be an insignificant change in attitude and behavior, but the benefit will baffle and surprise you!
A BIG HUG!!!
IMPORTANT!
Please, take the time to read the text below, it can always change in some points and it is it that has made this community understand and help each other. I would like you to pay close attention to what is written in these notes. Try to really follow what I ask of all of you who are a few months old with me contributing meaningful comments and we have built something really good here along with people who have a positive mindset and we have managed to get more people together like that.
============================================================
NOTES ABOUT THIS BLOG!
Always read this text of notes because I can making important changes in this text like update names in the list and things to the growth and understanding of how we can improve our foundations and how this community was built until here.
============================================================
I have been working very hard on this blog since the beginning. I have a very busy life but I am giving my best and believe me I have shared experiences that I have been coaching thousands of people and I know that the change of the Mindset should be daily. I am already grateful to see you giving upvotes to each other and you can see this with the fact that many already have 8, 9, 10 upvotes. But I'm sure that with the effort of all of us we will see a community with, more and more upvotes each others and for that everyone should get engaged so we can make it come true. I believe and we can! Resteem...
In the end you will see that I ask you all to sign up for a youtube channel that I created this specific channel to talk about steem and for projects that I am working on steem that soon I will release a video about that channel. It's important that you sign up for the channel and talk to your friends at steem so they can sign up as well.
There is no video in the channel yet but it is important that you are subscribed to this channel precisely so that you can be notified when I launch something there.
I know everyone has a google account or 99% of people, so you just have to sign up for the channel.
I'm counting on all of you.
***Remember Community: Please, if you commented and upvote on a new post I did, please always go back to the previous one because if someone in the community commented lastly because of time zone differences it will be without your upvote and that would not be fair.
You all know the goal! We can reach: More and More Upvotes each others!
Attention!!!
I'm reading all the meaningful comments from the posts.
I am here making a list of all of you who have helped build this community by voting for each other who write meaningful comments and soon I will respond to everyone with comment and thank you all because I can already see this spirit being built in this Positive Mindset community and help between all of you.
You will receive my upvote in all material and brief comments I will do this in all the posts I am following very closely and I can see what the people who are generous and contribute to this legacy that I am trying to build with all of you can become reality in a short time.
AND
First of all, I would like to thank all of you, who are the most active and proactive in this community, showing your generosity and always with meaningful comments. From now on I will always make a list of these incredible people who have helped to expand our goal of growing ever more.
But I ask that if you are new around here you read many of the previous posts because they make it clear that we are building a community with respect among all, generosity and this blog is for those who really want to start moving their Mindset to positive and moreover be part of the growth of all of us who contribute to this blog. Please do not ask to include you in the list if you are just wanting upvotes because we want here people genuinely attuned to growth and good attitudes and as I have always said with Respect as the basis of all, generosity and positivity!
ABOUT OUR LIST!!! WE NEED GROW THIS LIST! LET'S GO TOGETHER IN THIS COMMUNITY - RESTEEM!
Feel free if you want to be included in the list of contributors to this community. Just ask at the end of your comment.
@juanmanuellopez1 @moghul @coolguy222 @newageinv @gowealth @blessed-girl @cruis @lexymaine @alokkumar121 @aceandnotes @darlenys01 @rafique1953 @marvyinnovation @wems @ajks @alaisguineasis @amnlive @kimmysomelove42 @praditya @tommyl33 @samryan @vickykarma @brightsun @oppongk @kryp70kn1gh7 @hobo.media @theticket @royer94 @bradley028 @nummulshrma @maxijgcomm @maikelblogo @mrblu @nancymj @petervi @mcoinz79 @missabigail @saludoalalma @mcnestler @moarafatshow @gargi @luis402 @rem-steem @shahzadeh @sumon-ar-vines @naijauser @yantrax @josema.saborido @khan.dayyanz @shapescooper @aceofhearts @marcocosta @rvag5 @fusroj @cashlane @borrowedearth @michaeljn @kchitrah @mitchhunter @nataliaeline @cherlianny @unknownphoton @unclefz @gardengranny @bettyamv @ghostwriter9 @wandrnrose7 @nancybriti @missladybug @shirophantomhive @rvag5 @ankitjnv @marvyinnovation @tommyl33 @gowealth @ustaadonline @daio @brightsun @mzubairch @lightestofideas @amit1995 @starapple @treodecimo @edinhazard @maxijgcomm @wasito @mariita52 @maroni55 @nataliaeline @ajtech2596 @keithf @wesleyvanderstel @grainsofsand @mariita52 @naijauser @castleirwell @juanmanuellopez1 @moghul @coolguy222 @newageinv @gowealth @blessed-girl @cruis @lexymaine @alokkumar121 @aceandnotes @darlenys01 @rafique1953 @marvyinnovation @wems @ajks @alaisguineasis @amnlive @kimmysomelove42 @praditya @tommyl33 @samryan @vickykarma @brightsun @royer94 @bradley028 @nummulshrma @maxijgcomm @maikelblogo @mrblu @nancymj @petervi @mcoinz79 @missabigail @saludoalalma @mcnestler @moarafatshow @gargi @luis402 @shahzadeh @sumon-ar-vines @naijauser @yantrax @josema.saborido @khan.dayyanz @shapescooper @aceofhearts @marcocosta @rvag5 @fusroj @cashlane @borrowedearth @michaeljn @kchitrah @mitchhunter @nataliaeline @cherlianny @unknownphoton @unclefz @gardengranny @bettyamv @ghostwriter9 @wandrnrose7 @nancybriti @missladybug @shirophantomhive @ankitjnv @marvyinnovation @tommyl33 @gowealth @ustaadonline @daio @brightsun @mzubairch @lightestofideas @amit1995 @starapple @treodecimo @edinhazard @maxijgcomm @wasito @mariita52 @maroni55 @nataliaeline @ajtech2596 @keithf @wesleyvanderstel @grainsofsand @mariita52 @naijauser @castleirwell @isabelpereira @nulifeiq @royer94 @yaleal @ushmil @nisiryan0522 @reveurgam @certain @kkins @nurseanne84 @robertyan @xtophercruzeu @theureview @anil566 @freedomanytime @clayrawlings @zetacoin @goldheart @artoftherhyme @jiujitsu @don-thomas @arsl14 @vishalmajumdar @thehippierays @kemc @aple @orgoniteog @abrish @zydane @cathynsons @shashiprabha @katebobkova @tramelibre @sanjoea @savedanimals @kshahrck @filmyworld @syedahmed1010 @iknoweverything @hashzone91 @bernard4ve @afruza @fareed974 @leidy3 @xcountytravelers @whyaskwhy @genesisleal @arrozymangophoto @omikhatun @roxacolher @roger5120 @ranggayusuf @simonpeter35 @zanoni @enjoycompany @joshvel @artelita
Subscribe:

img src