Hello everyone. Hope all are doing Good.
Today my main motive of the blog is Investment, not any ordinary investment, Yes..i mean to say Crypto investment..a very special investment opportunity.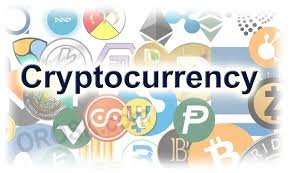 As we all know markets are in huge Dip....very much discounted. big whales played a lot with are minds and emotions, sucking out our money everyday by fooling us at every single point, technical charts and parameters.. nothings works..RIGHT and as per me it will never work because it is controlled by whales and whales never do a bad deal.
So what should we do? in order to beat them and take Huge profits.
My answer is HOLD. baby HOLD. Do not sell...i repeat DO NOT SELL..The only MANTRA, GOD's WORD's to be a millionaire.
It doesn't matter if you holding small or big. just give it some time...TIME is MONEY.. BIG MONEY.
So i am listing below top 5 coins , which i found after my research and analysis.
1)



2)



3)



4)



5)




I will not say any NONSENSE that buy it on your own risk, these are only recommendations, invest at your own RISK....blah..blah....
Folk's Go- ahead and invest HOLD for atleast 3 years and see the result.
or I will say it BUY and FORGET strategy.
This is your friend and good wisher.
Thank you very much .
Please do encourage me by supporting me.
Regards,
XOXOXOXO