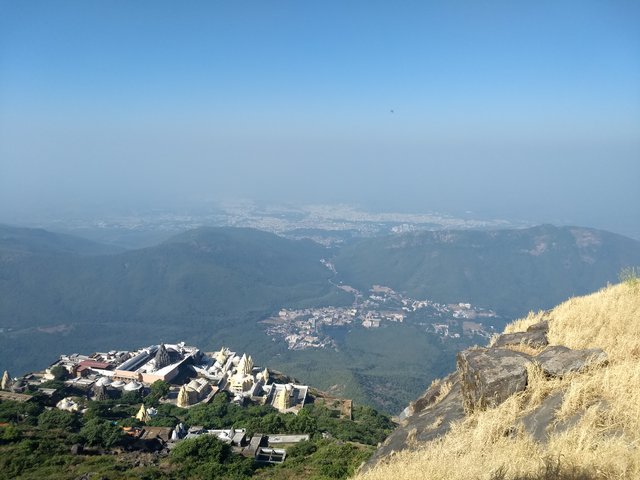 Hello Friends. Today i would like to share photograph which is taken from 2650feet height.
This is the Mountain Girnar. I took this photograph from Girnar.
The mountain girnar is located in Junagadh District Gujrat State.
The high of mountain Girnar is 3666 Feet. This is the one of famous mountain in india.
In Photograph we can see the Junagadh city in bottom of girnar.
Also there are some old Jain place which have built in year 1650 and Still keep them memory's in 20th century.
Millions of peoples Come to visit and Darshan of datatrey temple which is located on top of mountain.
This is the one of the best place to visit in Gujrat state.
And must have to visit this place.
I hope All My steemit friend like this photograph.
Please share you Review below.
Thank you for read this blog...