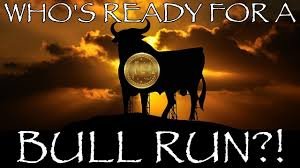 Cryptocurrency markets are relatively stable today, July 4, as data from major exchanges, with BTC holding above the $6,500 price. Most of the top coins by market cap are seeing minor gains and losses on the day.
Bitcoin is trading around USD 6,752, up almost 3% over the 24 Hour. After a significant uptick starting June 30, the leading crypto continues to hold comfortably above the USD 6,300 resistance level, which Fundstrat's Robert Sluymer earlier this week highlighted as crucial for reversing spring's downtrend.
Top altcoin ETH is trading around USD 477, up around 2%t over the last 24-hours. The coin's weekly high saw it trading at USD 483, and its gains on the week are now at 8%.
On Coinmarketcap's listings, the top ten coins by market cap are seeing mostly green with Cardano Coin the only outlier, down around 1% over the 24-hours and trading at USD 0.157.
Total market cap of all crypto is at around USD 277 billion at present time, stable as of yesterday, and significantly higher than an intra weekly low of USD 232.6 billion June 29.
The world's largest crypto exchange, Binance - which has processed over USD 1.5 billion in trades over the last 24-hours has now resumed services after irregular patterns for Syscoin trades prompted an emergency temporary suspension yesterday, July 3.
While exact details remain undisclosed, the incident appears to have seen SYS trading for a staggering 96 Bitcoin on the exchange. Binance has now rolled back all the irregular trades, and also announced a series of measures to protect its users.