What is Your Upvote Worth? How To Know Your Upvote Worth Using Upvote calculator
You must know what is your upvote worth or if you want to know someone's upvote worth you can find easily using upvote calculator.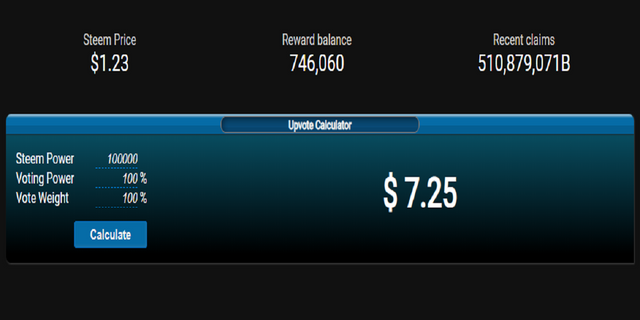 Why you should know Your upvote worth
when you want to upvote someone with some voting power you should know as well how much your vote worth $0.1, $0.2, $1 etc, So you can decide how much curation reward you want to recive and how much author reward you want to give.
How To Use Upvote Calculator
Put your steem power in the steem power blank

Put voting power you want to use

Put voting weight you want to use

Click on calculate

Watch your upvote worth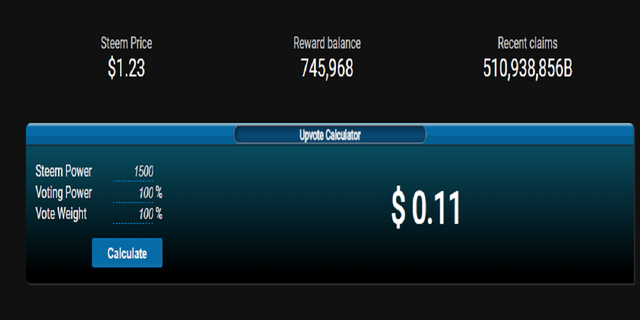 If you change steem power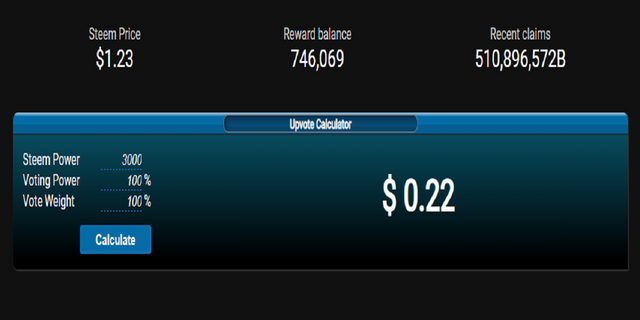 If you change voting power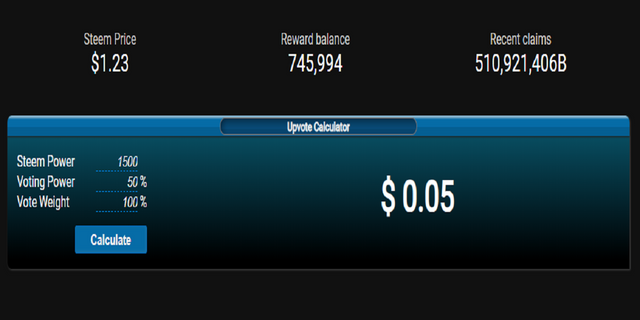 If you change voting weight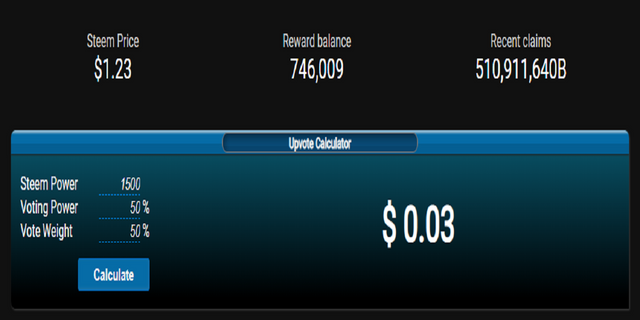 If you change All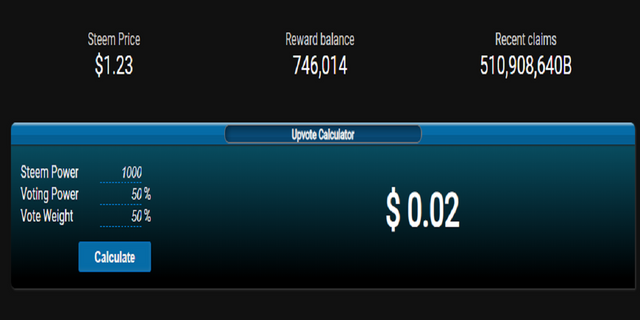 Please resteem if you found it useful
                  Thanks For Reading