Hey steem family. Hope you all are doing well.
While bitcoin & all other crypto currencies trading at all time low. In that mean time the co-founder of Apple Steve Wozniak said that Ethereum Could Be the Next Apple. According to Forbes, Steve made this big statement in front of 5,000 people at this week's WeAreDevelopers conference.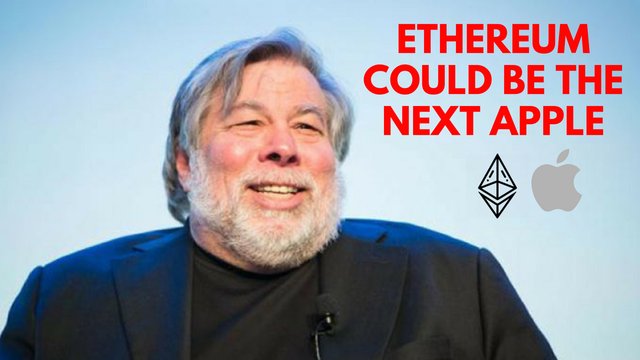 Wozniak has also said that :
"Gold gets mined and mined and mined. Maybe there's a finite amount of gold in the world, but Bitcoin is even more mathematical and regulated and nobody can change mathematics."
He also mentioned that the biggest advantage of bitcoin that there are only a finite amount of bitcoin that can ever exist. He also delivered the big statement by saying that BITCOIN is more genuine and real than the dollar.
So after all as we are heading to mid of 2018 the more big influencer are talking about bitcoin & other crypto currency. No doubt about it that one day bitcoin and other crypto currency will role the world. While some of them are still saying bitcoin is a bubble i think its a pin who will destroy all scammy system.
What's your view on this, what do think bitcoin is a bubble or its a pin. Share your thoughts below. I would love to hear from you.
Hope you find some new information from my post. If you do then please don't forget to UPVOTE & COMMENT.
Thanks for your time.
DHANJYOTI KALITA