Finishing up 1978 now with a lot of...lower rated albums. Should be fuuuuun.
Full Speed At High Level - Heavy Load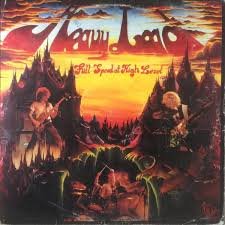 November 1978
Heavy Load's first album.
My Rating: 6/10
RYM Rating (As of this post): 3.18
Primary Genre: Heavy Metal
Secondary Genre: Hard Rock
There is quality guitar playing throughout the album with a great tone but the singing is distractingly bad at times (like on In Two Minds, which is not a good song in my opinion). Storm is a lengthy jam with very little vocals, so it's pretty great and probably my favourite song here and Caroline is a really great ballad with a fantastic solo.
Sinister Soldiers - Sorcery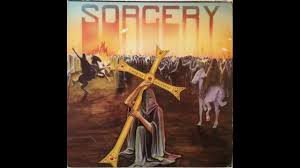 1978
Sorcery's first album.
Socery's highest rated album.
My Rating: 6/10
RYM Rating (Jan 2019): 3.31
Primary Genres: Hard Rock, Heavy Metal, Traditional Doom Metal
Secondary Genre: Heavy Psych
Production is very muffled and murky which makes nothing stand out and it all blends together into this big bleh-sounding thing with very bland vocals. There's a great lengthy solo in Last Good-Bye which is the standout track here. The guitar is definitely the best part of the album and really the only thing worth listening for for me. The production is particularly dreadful on Airborne and most of the rest of the D side for some reason (I guess it's a problem with that side of the album), I can barely hear the drums and bass over the vocals. Very mediocre album overall.
Los cuatro jinetes del Apocalipsis - Zarpa
1978
Zarpa's first album.
My Rating: 6/10
RYM Rating (As of this post): 3.21
Primary Genre: Heavy Metal
Secondary Genres: Hard Rock, Heavy Psych
Rough and raw production alongside driving guitar riffs give this album a harsh edge but the vocals are a bit weak and the songs slightly overlong. There's some pretty egregious audio clipping on the last two songs (could just be the youtube video where I listened!) which hampers my enjoyment there. Still a decent effort overall though. And it's Spanish!
Stunt Rock - Sorcery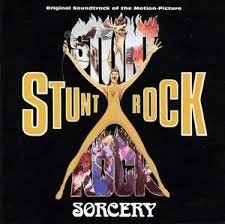 1978
Sorcery's first album (this is a different band called Sorcery!).
[motion picture soundtrack]
My Rating: 6/10
RYM Rating (As of this post): 3.25
Primary Genres: Hard Rock, Heavy Metal
Fairly solid album, it's just all a bit samey and as a consequence there's nothing really of note here. It's competent but just a bit dull to listen to.
Centaurus - Centaurus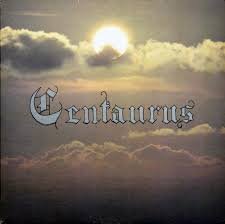 1978
Centaurus' only album.
My Rating: 6/10
RYM Rating (As of this post): 2.96
Primary Genres: Heavy Metal, Hard Rock
Secondary Genre: Psychedelic Rock
The production on the first song is disgusting. The guitar sounds really far away and sometimes the GUY'S VOICE GETS REALLY LOUD WITH A WEIRD EFFECT. I'm sure that's intentional but good lord it sounds dreadful. The constant high-pitched guitar on this song is driving me crazy. This song is awful. Immediately after this we get a weird ambient piece. On the Sands is also an ambient guitar piece. To The Wireless is my favourite song on the album, it's a great instrumental and atmospheric guitar jam, really cool. I actually disagree with the people on rym in that I don't think this is really a heavy metal album, only a few songs are. It's more hard rock with some psychedelic elements. The production is pretty awful throughout and I'm not a fan of the singer's ear-piercing voice so overall the album is...ok.
First Offence - Speed Limit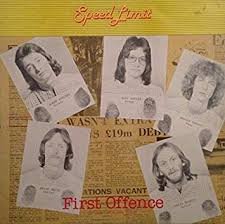 1978
Speed Limit's only album.
My Rating: 3/10
RYM Rating (As of this post): 2.45
Primary Genres: NWOBHM, Pub Rock, Hard Rock
Secondary Genres: Pop, New Wave (what????)
Insanely boring and repetitive Pub/Pop Rock (this isn't metal either!!). None of the songs are longer than 4 minutes but they all feel 5 minutes long. They have irritating pop hooks that are pretty bad and I just hate this album. I suppose it's fine as background music but it's hurting me to focus on this rubbish. Ironically the longest song is actually the most enjoyable (is it because piano is always great?) but still not very good. It isn't completely incompetent so I'm forced to give it a 3/10.
Just 1979 left now, that will probably be 2 or 3 parts as well.

---
Posted from my blog with SteemPress : https://www.atomcollectorrecords.com/blog/2019/09/03/every-70s-metal-album-rated-and-reviewed-part-7-1978-part-2-of-2/
---