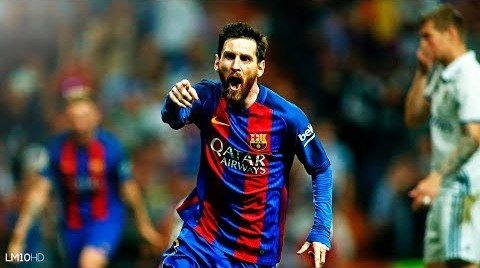 So after Cristiano Ronaldo put up a masterclass display to score a hattrick and secure a Semi-final slot for Juventus FC, the onus was on Messi to deliver a similar performance to rescue Barcelona from their earliest exit since 2004.
Barcelona played host to French outfit Lyon at the Camp Nou. Both sides were held to a goalless stalemate the first leg of the tie and eager to get a win. Barcelona got off the mark early, having a lion share of the possession before the goal galore started. Messi opened the scoring in the 26th minute and from there he characteristically dictated play. He went on to score a second goal and assist 2 as well.
This takes messi's 2018/2019 UCL campaign to 8 goals and 3 assists. This puts him at the top of the list with his closest rival (Robert Lewandowski) already out of the competition. It looks pretty much like Messi is set to win the UCL golden boot.
UCL Fixtures are now out for the semi-final stage.
Liverpool vs Porto
Barcelona vs Manchester United
Ajax vs Juventus
Manchester City vs Tottenham