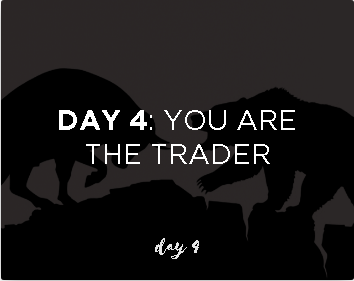 Moral of the day: Do what fits YOUR LIFESTYLE
Today we talked about the various types of traders there are based on how long you hold your trade - Scalper, Day, Swing, and Position. Each one is suited for a different individual who can invest a different amount of time into trading - and it's encouraged to choose your own style!
Why do I like choosing?
I want someone who can teach me, but knows I have to make it for myself! For me as a musician, I can learn a bunch of songs on my own, but will I be happy playing covers forever? Yeah right! I get excited about showing people something the haven't experianced before!
Having a mentor who is aware what he is good at, and encourages experimentation is a mentor I want.
PS. @lewisglasgow is a Swing Trader
Day 4 of 14
If you're curious about the course here it is sixfigurecapital.com
Link to Day 1
Link to Day 2
Link to Day 3
Link to Day 4
Link to Day 5
Link to Day 6
Link to Day 7
Link to Day 8
Link to Day 9
Link to Day 10