Steemmonsters has been a good investment!
This bear market in Steem has been hard on us, thank God Splinterlands has retained a lot of users.
I have been using my Steem to buy older cards that will go up in value, this has proved to be a good strategy looking at how well the price of cards have held up compared to Steem. Last night I opened a bunch of packs and scored on some very nice cards.
My best card drawn was a gold foil, ANGEL OF LIGHT LEGENDARY Life Monster that is going for over one hundred dollars on the market.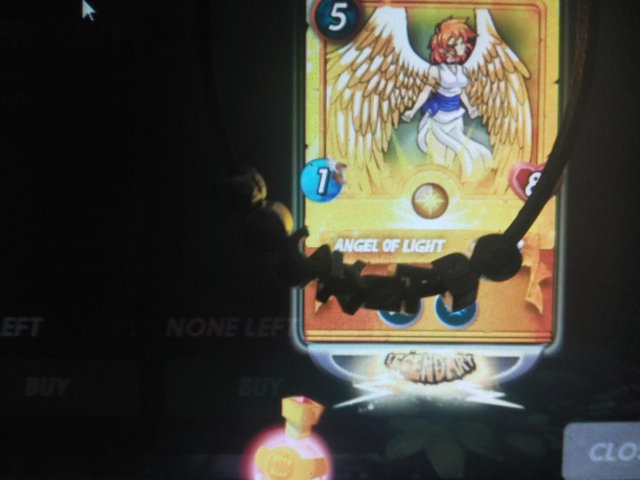 You can see from the picture I used some of my lucky 24k gold charms from Mene to help me get the gold foil. I almost feel like it's cheating but it has'nt let me down yet. I also used potions worth about 45,000 DEC.
Investing in gold and silver has been a nice way to keep my savings intact with the way the dollar has been devalued over the years. It looks like these Splinterland cards are keeping their value too!
I did get a lot of other good gold foil cards like this summoner, Malric Inferno for the fire crew.
I probably pulled 10 gold cards and 25 summoners, all the other cards were icing on the cake. If your thinking about getting some cards before they sell out, I think you only have days left to get them. I did this using the promo where you get 110 packs for 200 dollars, I'm pretty sure it will end up being a good choice and I will probably sell some of them for Steem to power up and add to my Steem Leo holdings!
Thank you for reading my blog and have a great day!