Mene Investment Jewelry is a new company that is exploding in both popularity and in sales.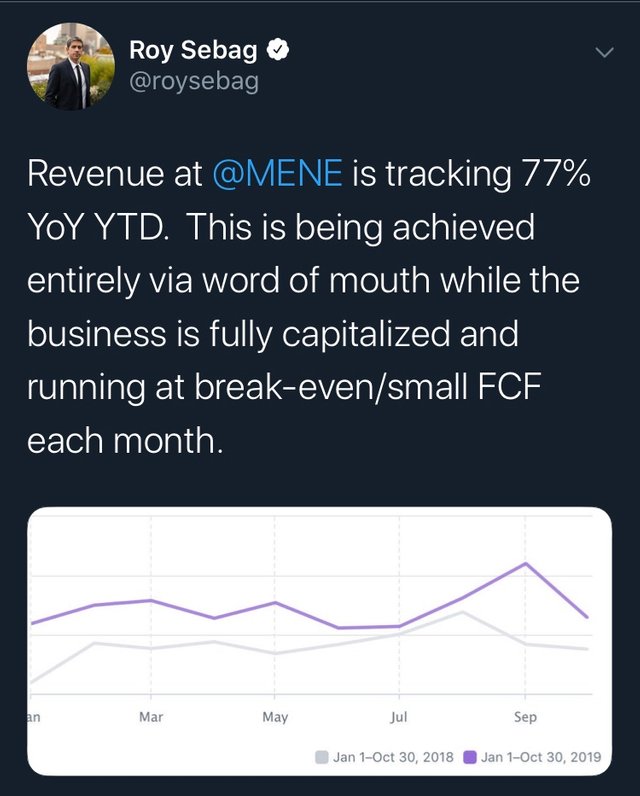 The Eastern concept to sell 24 karat jewelry by gram weight has struck a cord with US consumers immediately.
See the investor presentation here: https://mene.com/investors/events-and-presentations
The Company went public less than ONE YEAR ago. Mene went from a concept to a thriving revenue producing machine an in extraordinarily short period of time: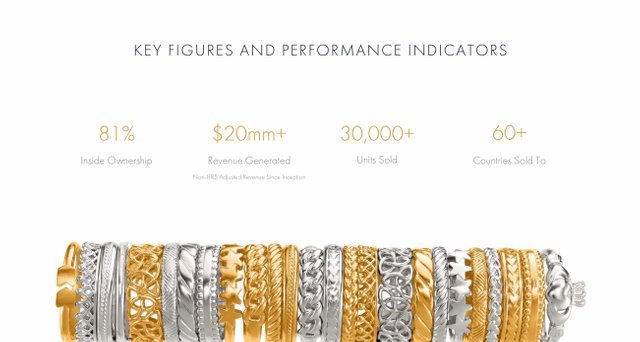 Through the power of organic word of mouth driven growth fueled by positive customer experience, face to face interaction and social media Mene is now known by an army of content creators globally.
A natural "flywheel effect" has been set in motion and each customer becomes a company advocate with their desire to share similar experiences and tell the story behind their Mene jewelry piece.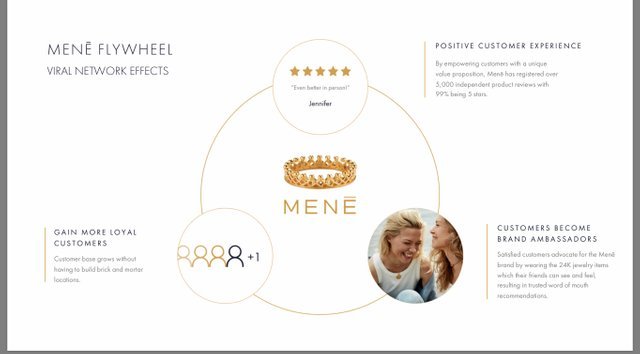 I experienced this firsthand last weekend and the Silver and Gold summit and customers approached us and explained why they love Mene: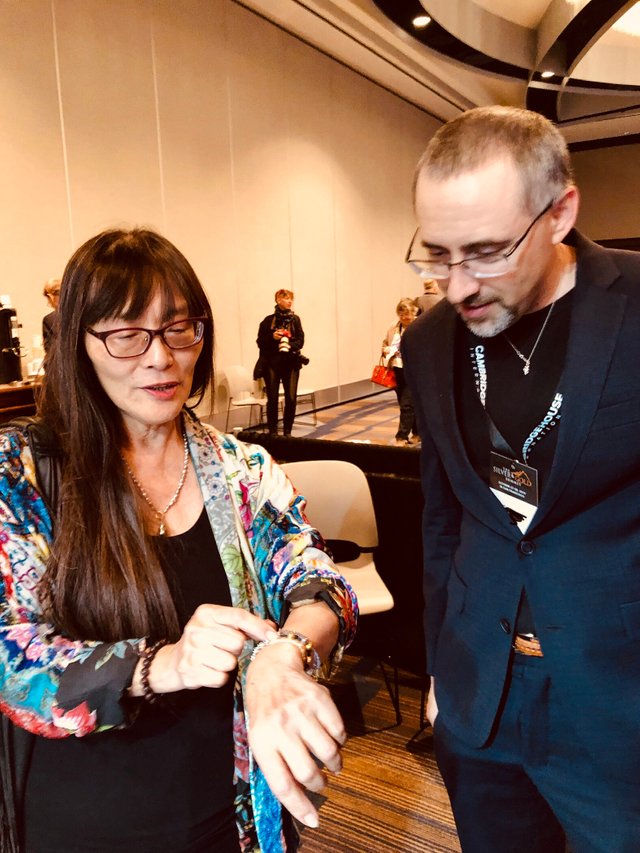 One look at the review page consisting of nearly 10,000 independent positive customer experiences and you will get a sense of the passion this community has: https://mene.com/reviews
I look forward to monitoring the explosive growth of Mene 24k in the years to come as the world makes Menē a household name.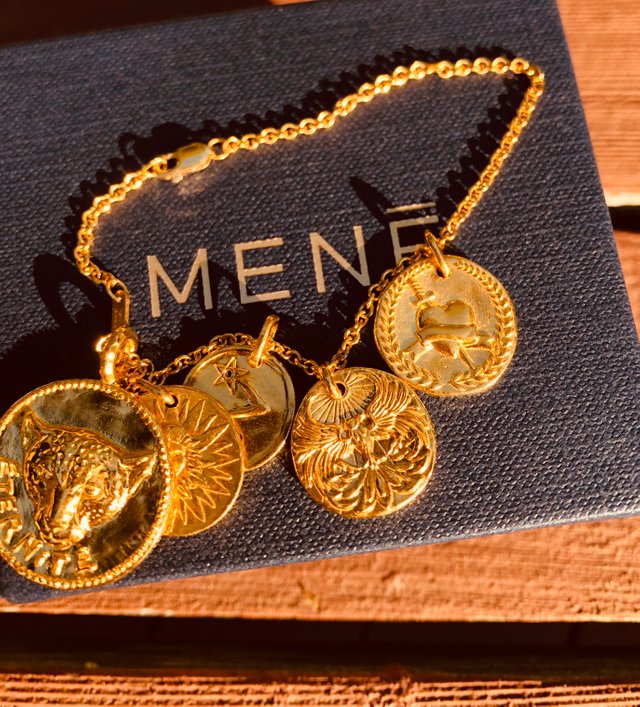 Mene trades under the symbols
MENE in Canada and MENEF in the US.
https://mene.com/investors/events-and-presentations
Earn $5 in Mene credit for signing up for Mene with this invite link:
Or just scan this with your phone camera: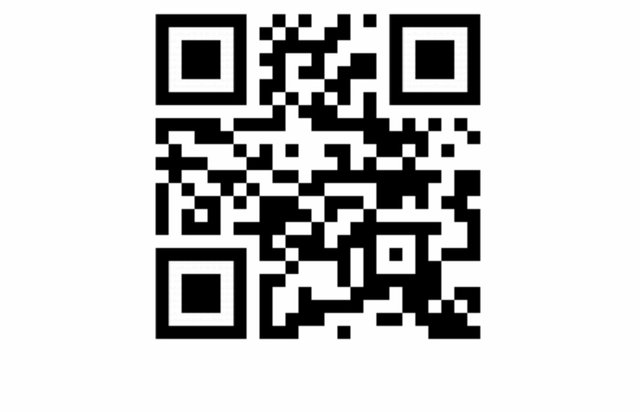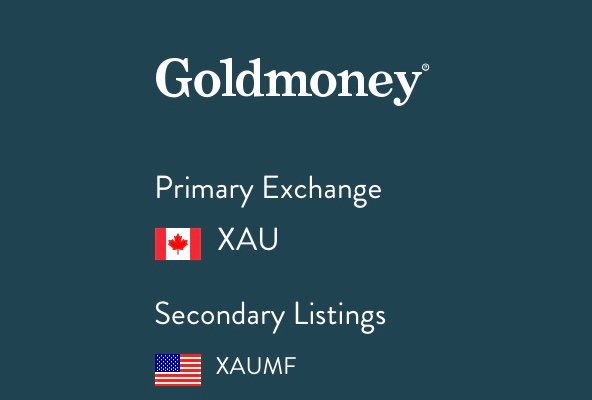 Investor Presentation: https://mene.com/investors/docs/Investor_Presentation.pdf
Check out my instagram:
https://www.instagram.com/p/BxcsiABhzzv/?igshid=ozavtepl1r2f
Earn $5 in Mene credit for signing up for Mene with this invite link:
To sign up for a Goldmoney Holding start here: https://www.goldmoney.com/w/goldmatters
Sign up for steemmonsters: https://steemmonsters.com/?ref=goldmatters
Jewelry Worth It's Weight in Gold:
Menē crafts 24 karat gold and platinum investment jewelry™ that is transparently sold by gram weight. By combining innovative technology with timeless design, Menē restores the ancient tradition of jewelry as a store of enduring value.
I am on a personal mission to spread the word about Goldmoney and Menē through any means necessary. Goldmoney\Mene allows individuals to empower themselves by protecting their savings by owning small or large amounts gold previously inaccessible to regular people like you and me.
The above references an opinion and is for information purposes only. It is not intended to be investment advice. Seek a duly licensed professional for investment advice.
See Steemians unbox Mene: