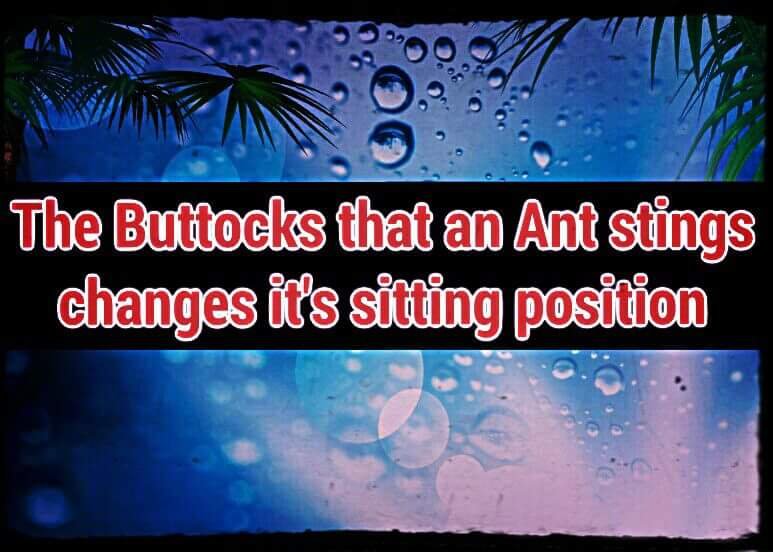 Good day fellow Steemits
The other day i posted ADAGE NUMBER ONE. Today is the number two and that how it will be going, so follow up.
Today's adage says---"THE BUTTOCKS THAT AN ANT STINGS CHANGES ITS SITTING POSITION"
There is need to say no or change course when the go is no what going. It's not wickedness, it's called changing the sitting position. This adage has a lot of meaning in the scenario of life. It can apply to people who are stubborn, it can also apply to people who think that they know everything, people who never listen to advice. It is only when something happen you will learn a new thing. THANK
Check out ADAGE NUMBER ONE
Please you can/may ADVISE and contribute to this by commenting below as all are welcome, because we are all learning.
Please if you found this post interesting kindly_ UPVOTE and FOLLOW.