Lately, it feels like I have been "waxing nostalgic" and thinking about the past more than I usually do.
It probably has to do with the holidays and the New Year: I think most of us have particularly strong memories surrounding holiday seasons; we tend to be more "involved" in life, whether it's voluntary or forced.
What Are We Looking FOR, When We Look Back?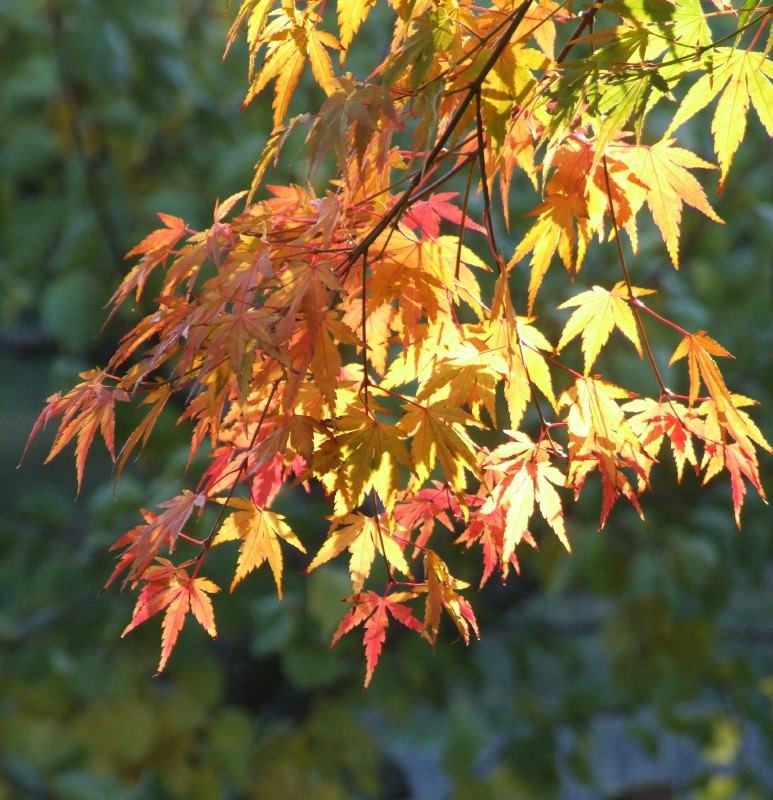 Maples in the sun
I was trying to make a list of hopes and goals for 2018 when I sank into my latest nostalgic episode, so I paused to consider what I was really reaching for.
Truth be known, there actually isn't that much "great stuff," back there... mostly a lot of stress and lean years.
Then I got thinking about a more distant past, and the word "carefree" came to mind. What I was really reaching for was "simplicity" and the recollection of what that felt like. And what it felt like to have less stuff on my plate. What choices did I make?
In actual fact, I didn't. Life was never really simple-- at least not while I was an adult-- so what I was waxing nostalgic for only existed through the rose-colored "beer goggles" of time. What I was remembering were moments of peace and calm, not a peaceful and calm life.
Why We Can't GO Back...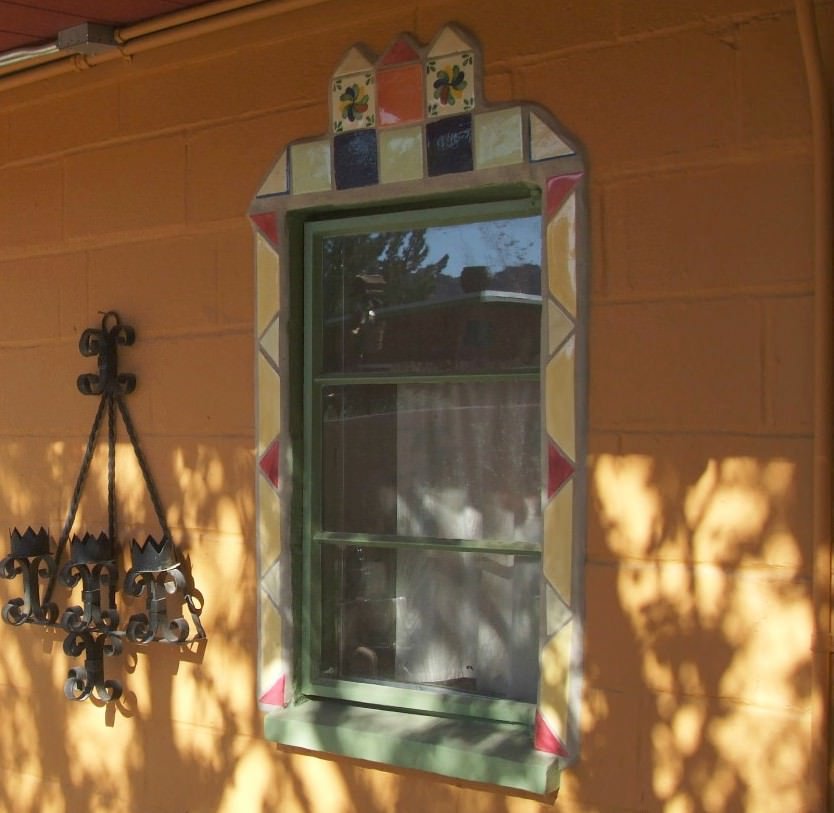 Desert retreat window
I remember when my mother died-- almost 10 years ago-- I went back to her place to clean things out; back to her condo in southern Spain where I had lived my teenage years.
During the spaces in between sorting clothes for donations and shredding paperwork, I also went for a drive to some of the old places where I used to hang out, many years earlier.
The view from the beach head where I sat and read as a 16-year old; the mountain trail I would hike with our dog; a couple of others. The open market by the church in our local town-- still going. 
The places were still there. A couple of them essentially unchanged.
And yet? They were not the same; they felt "wrong."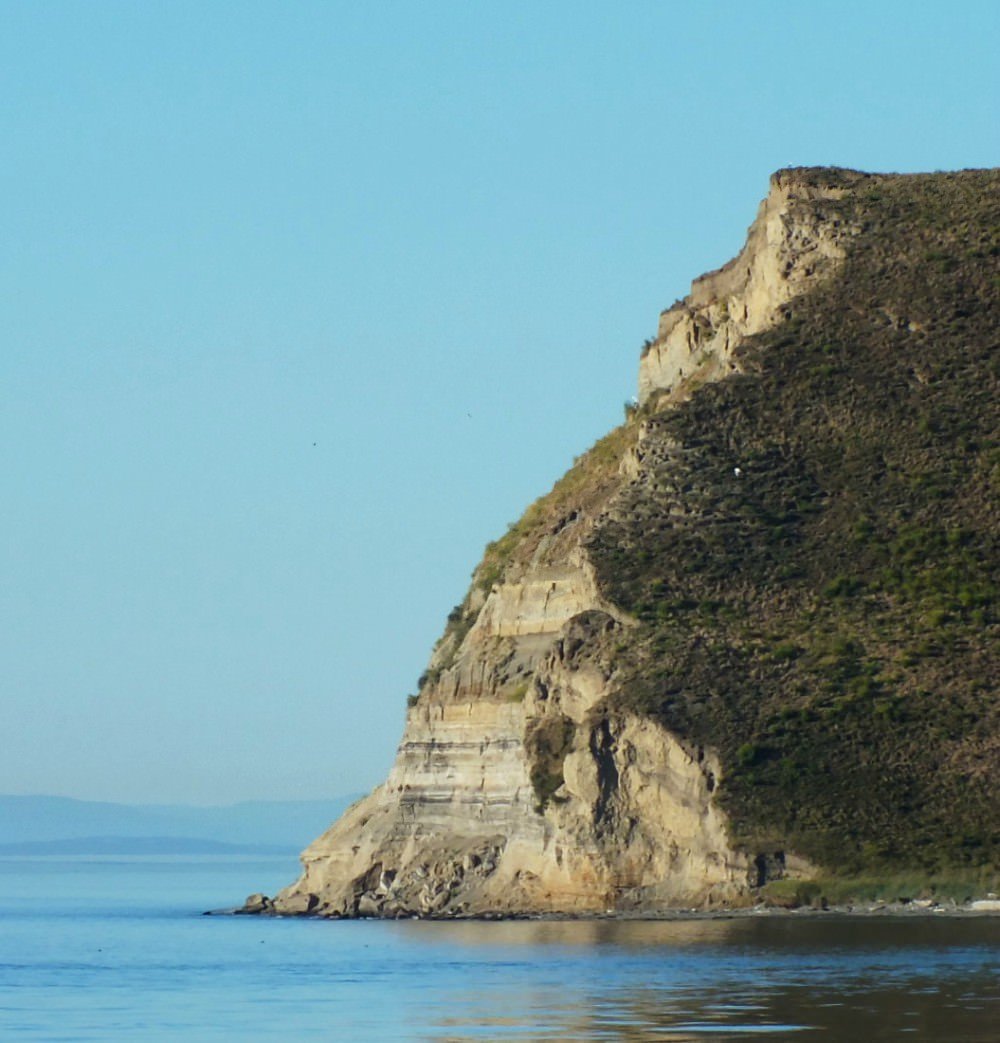 Island cliff...
That's when I realized that when we try to "go back" to some place; to some time in our past, the reason we can't is that WE are what's "wrong." WE are not who we were 10, 20, 30 years earlier. And what we seek "back there" are not places or people or times... it's how we felt, in a moment. I moment remembered, but long gone, and impossible to recreate.
From time to time, Mrs. Denmarkguy and I return to Denmark and spend a few weeks in the summerhouse where I have gone almost every year since I was a toddler.
The same grass, the same trees, the same view, the same floor, the same smell, the same birds. It's just ME, who's not the same.
And that's why we can't ever "go back," no matter how badly we want to.
We Plan... to Go Forward
2018 is going to be an awesome year! Have a really good feeling about this year!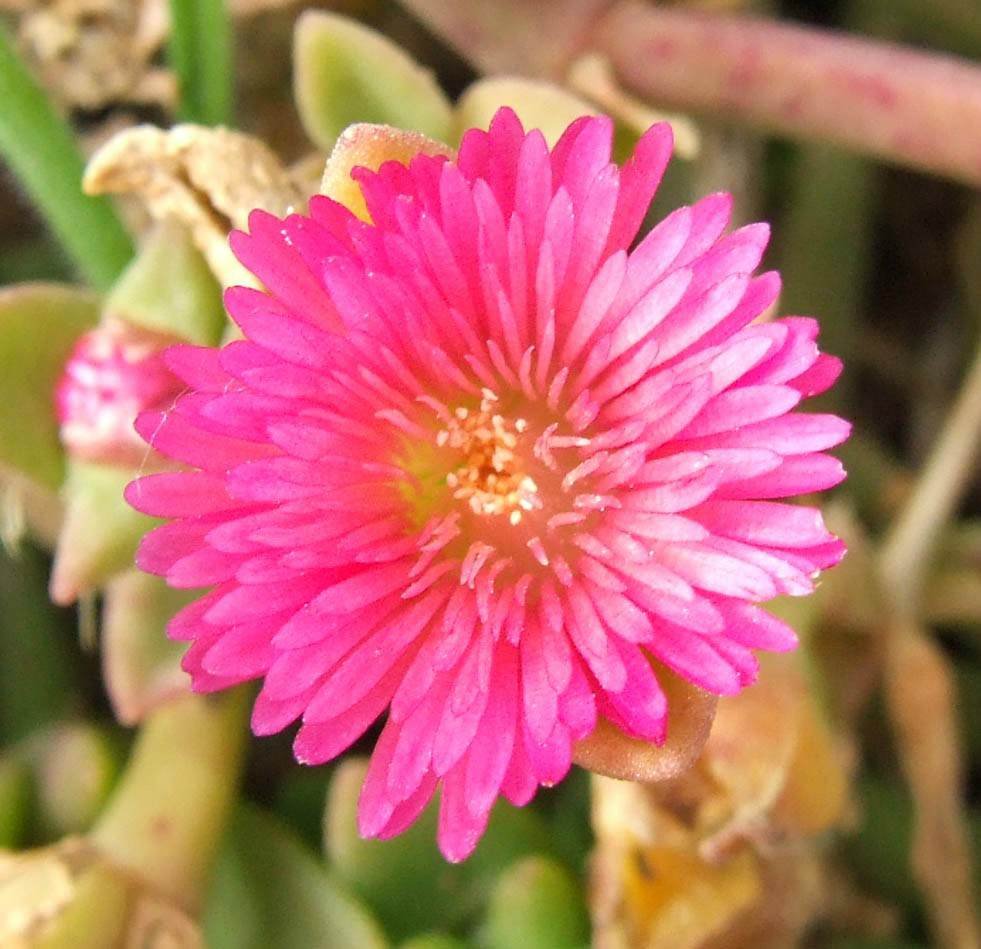 Blooming iceplant...
In some ways, the part of my desires that reach out to the past might be able to inform my choices, but the past cannot be recreated, so we create a NEW future; through setting NEW goals.
I might create a simpler "now" by taking some things off my current plate and celebrating that less work leads to less anxiety. But it will not be the simplicity of the past; it will be a new simplicity created out of current feelings and circumstances.
My primary ambitions for 2018: I will write more, and I will spend more time with art and creative things. Thanks to the magic of Steemit, I can justify more writing time as it is no longer purely a "labor of love."
I'd like to think I can reach 1,000 original posts/articles here on Steemit, by the end of 2018-- I'm closing in on 500, as I write this. And if all goes well, I'm hopeful of powering back up to 10,000SP by the end of the year; I made it to 8,000 once already, but had to power down to meet unexpected expenses... grrr...
How about YOU? Do you "reference the past" when setting goals? Or do you start afresh? Do you tend to get nostalgic and look at the past fondly? Have you ever tried "time traveling," only to discover there really is no going back? Have you any goals and plans for 2018, Steemit or otherwise? Leave a comment-- share your experiences-- be part of the conversation!
CLICK HERE TO JOIN THE STEEMIT BLOGGERS ON DISCORD

created by @zord189
(As usual, all text and images by the author, unless otherwise credited. This is original content, created expressly for Steemit)
Created at 180108 16:46 PDT